Family Entertainment Centres (FECs) are popular all around the world. But each country has its own particular set of challenges and needs. We take a look at some of the trends in European FECs and how Embed is transforming businesses in the region.
A day out to a Family Entertainment Centre in Europe might look quite different to a trip to an FEC in, say, America or Asia. We spoke to Embed, a global expert in the market, to find out more about the latest trends, challenges and solutions in European FECs.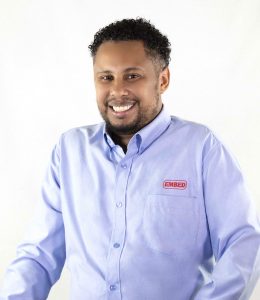 Embed is a worldwide leader in cashless business management systems. It caters to the amusement, entertainment and leisure industries. Saeed Abdillahi is the company's Sales Manager for Europe, the Middle East and Africa.
Key differences in European Family Entertainment Centres
One of the main differences between American FECs and European FECs is their location.
"In North America, you tend to have massive standalone entertainment venues that include everything: various F&B options within one venue, a wide range of games for every age and demographic, entertainment, events, indoor and outdoor; everything but the Ferris wheel!" says Abdillahi.
"Whereas, the rest of the world, entertainment centres are mostly located in malls or venues connected to shopping centres, part of hotels and/or extended entertainment venues."
There is a definite trend for FECs located in malls and shopping centres outside of the US. For example, global brand Kidzania has many mall-based branches. And this trend does seem to be taking off in Europe too. For instance, the introduction of Legoland Discovery Centres in some major European Cities.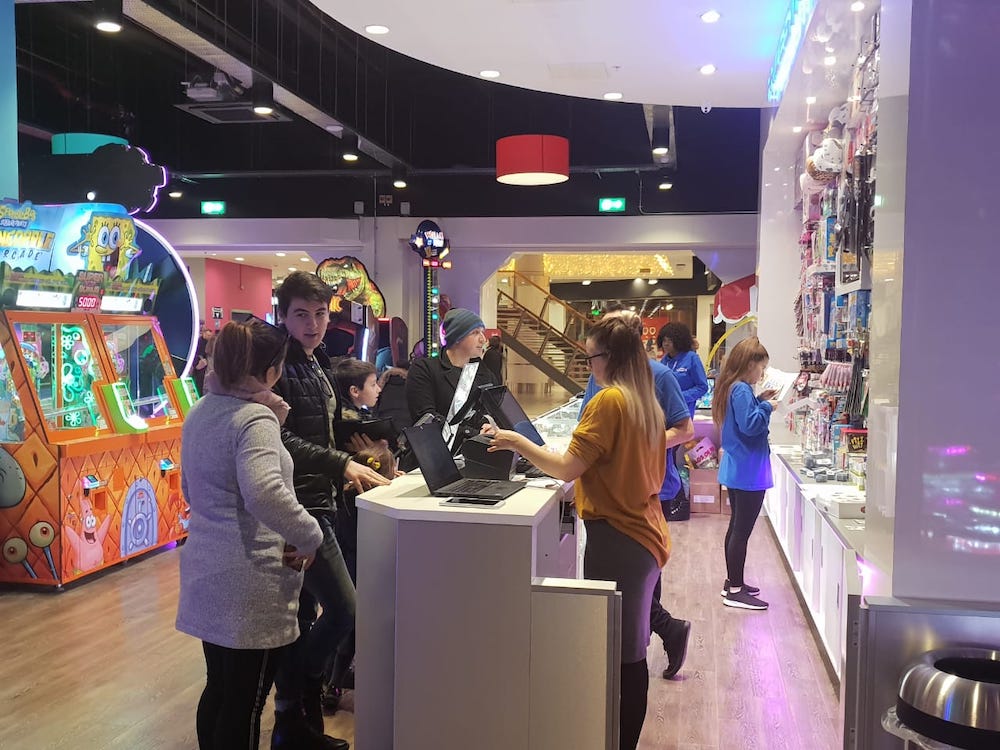 Making visits easy
Abdillahi says that house sizes may also be a factor when looking at the appeal of family entertainment centres. "In North America, for example, people tend to have large homes," he says "So, the idea of visiting a friend's house is more appealing. With smaller spaces at home, it is more convenient to visit the local mall or standalone FEC."
Embed's systems make these visits more accessible to guests. Operators using TOOLKIT are able to provide a streamlined booking service via mobile, which enables guests to arrange their visit in advance. Even large parties and events can be handled with ease.
Similar to the popular and convenient Starbucks mobile app, guests are able to book and place advance orders. This expedited check-in ensures a fast-track to the fun. No time is wasted standing in line. FEC managers also benefit from the added upsell and cross-sell opportunities that the system provides.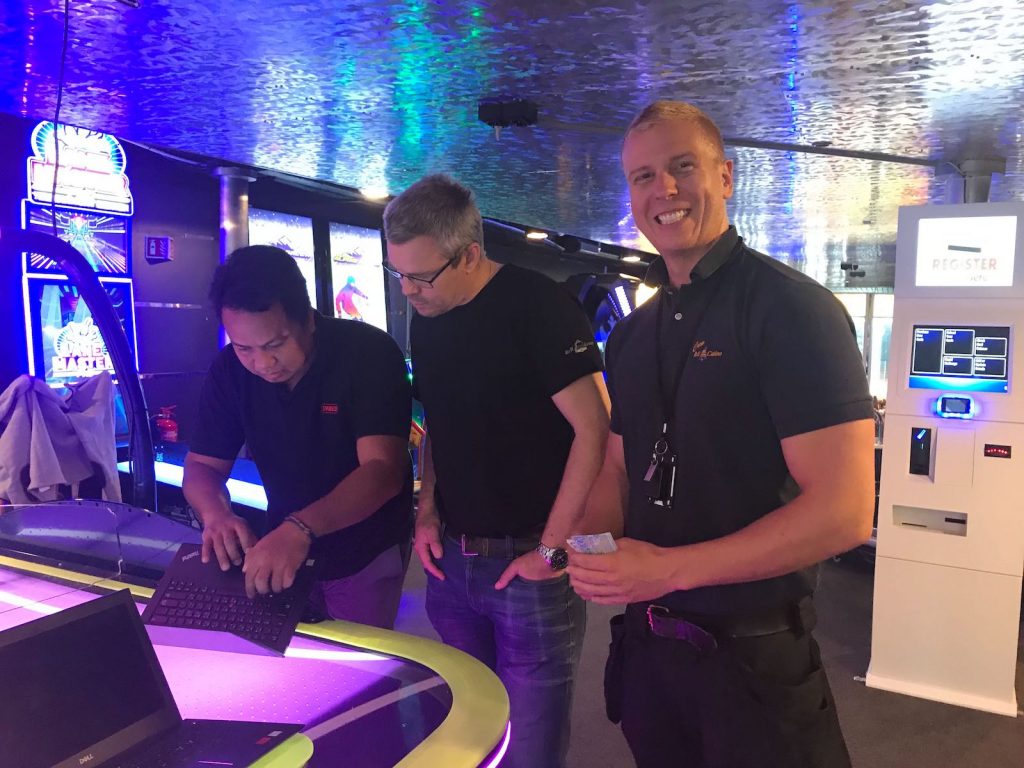 The challenges of setting up a Family Entertainment Centre in Europe
Language translation can be a key challenge for European FECs. Operators often have branches in several different countries.
"Translation is important," says Abdillahi. "It's one of the challenges that Embed has solved for some of our European clients. For example, we recently completed the translation of our emONE self-service kiosks in French and Italian.
"We are always working with our clients to ensure they stay ahead of the curve. We're able to localise their system and tailor it to meet market needs.
"The emONE self-service kiosk is quite literally full service in that it runs itself. This enables FECs to increase their revenues by upselling bundles and packages. The all-in-one kiosk solution has a built-in server, so there's never any downtime. It features a dual card dispenser and reloading of game cards.
"The plug-and-play system helps businesses to stay current. It even self-installs so no installation team is required. It is simply 'plug-n-play'."
Advancements in technology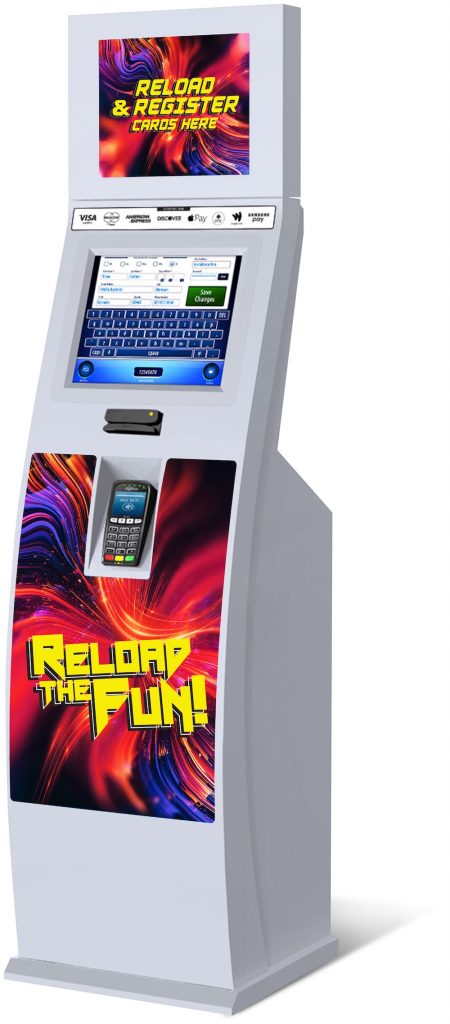 New cashless technologies are also changing the face of the FEC market. For example, the introduction of SaaS-based cashless payments solutions and business management systems.
"Interestingly, the more mature markets in Europe have been slower to adapt to cashless business systems, compared to other markets," says Abdillahi. "This is mainly due to legal issues. Other regions have more relaxed laws, allowing quicker adaptation of new FEC technologies. However, I predict a greater uptake of cashless business systems this year."
Cashless business systems allow guests to easily access a wider range of services. For example, food & beverage orders, game card top-ups, prize redemptions and bookings. Players can also check their game card balance on readers at the game, rather than trekking to a balance machine.
Embed makes it easy for FECs to go cashless. Its integrated business solution has everything that operators need, including contactless card readers, a range of game card solutions, RFID wristbands and self-service kiosks that run themselves.
It also provides FECs POS software for refreshments as well as prize redemption and games management systems. This gives FECs a level of transparent visibility into their business, what sells, which games are played most, real-time prize inventory.
Different region, same challenges
Although the European FEC market is different, there are some universal challenges. For instance, customers expect a high quality of service no matter where they are.
"In today's economic climate, there is an expectation for instant and immediate customer gratification," says Abdillahi. "Customers expect more. They expect an immersive entertainment experience, from arrival onward. When they decide to spend their hard-earned cash, they demand premium customer service and ease.
"At Embed, we track technological advancements and research customer behaviours. This allows us to develop robust integrated solutions that are guest-centric, enabling FEC owners to meet and exceed their guests' expectations.
"For example, if we look at a party booking made via mobile using our booking module; on arrival they expect everything to be ready. So, the check-in is seamless as possible, they don't want any wasted waiting times; they want to arrive and have everything ready so they can do whatever they want, play games, eat, bowl, tag, repeat."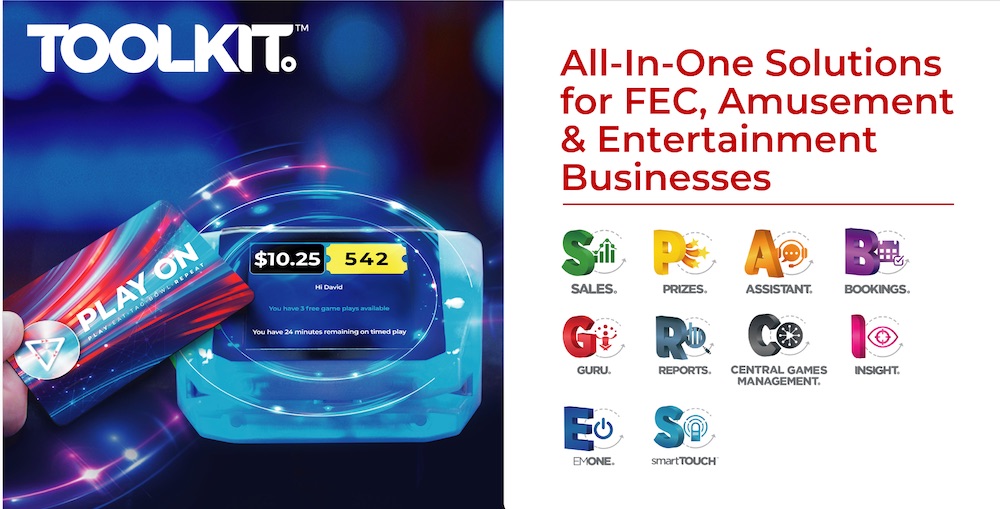 "Their F&B order needs to be ready using our Embed sales POS. Their game cards need to be ready so they can run off and enjoy the venue. For the host and for the parent, it's the convenience of not taking your wallet out, or fiddling with cash or forms or worse, tokens or tickets.
"It needs to be seamless. So, hosts can concentrate on greeting guests and making sure everything runs smoothly."
Innovation, diversification and competition
"What's great is when you get there and all the cards are issued," says Abdillahi. "With a simple tap on the smart-touch readers, guests can instantly immerse themselves in their own world.
"You don't want people to have to break from the fun to queue up, check their balance and reload their card. It breaks the customer journey and suspends their fun. Our readers have the balance check feature built-in. This ensures the guest experience uninterrupted.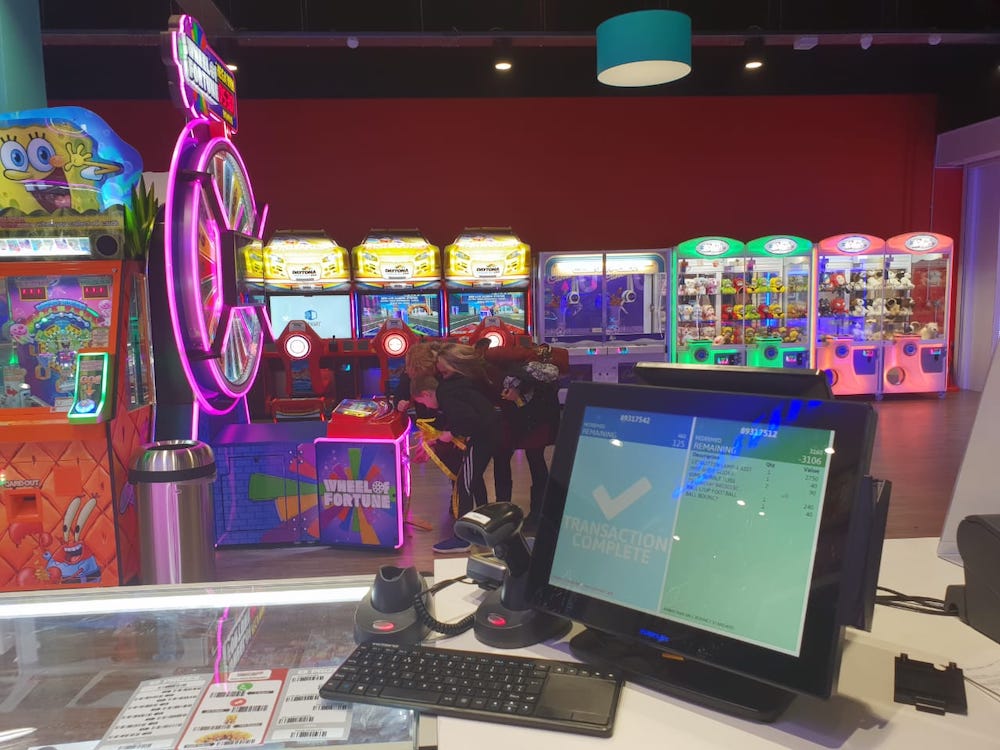 "If we look at the FEC industry now, it is tech-enabled to ease and optimise the consumer journey. This means that operators can maximise their revenue and profit.
"Because whenever the guest is engaged in gameplay or enjoying the food and drink, or upsizing their order from a bundle offered via our system, the operator can more effectively manage his business. It ensures operational efficiency by streamlining manpower while maximising revenue and profit."
European FECs must continue to innovate and offer new services to compete. And competition is everywhere. "Leisure destinations are expanding to take a greater share of the customer wallet," says Abdillahi. "As the offerings increase, it leads to more competition in almost every sector."
"IN THE PAST, OPERATORS WOULD SPEND HOURS COLLECTING CASH. THIS WAS LABOUR INTENSIVE AND ALSO CAME WITH THE RISK OF REVENUE LOSS."
Encouraging customer loyalty
One thing that helps European FECs to compete is customer loyalty schemes.
"Customer loyalty programs are essential to the success of European FECs," says Abdillahi. "They allow operators to upgrade and enhance customer retention levels."
"We place great importance on the design and operations of our customers' redemption software. Our system allows our customers to have a more in-depth understanding of where their customers spend time and money. These business analytics allow operators to tailor their offerings and provide customers with a personalized experience."
Embed on the advantages of new technology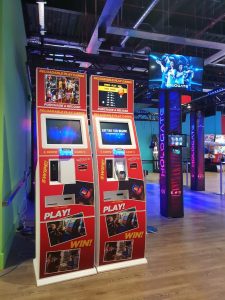 Improvements in technology have been a great advantage to the FEC market. One example is the general improvement in internet speeds. But the introduction of cashless solutions has had the biggest impact.
"In the past, operators would spend hours collecting cash," says Abdillahi. "This was labour intensive and also came with the risk of revenue loss."
Cashless solutions also help traditional FECs such as piers and arcades. This technology means that they can modernise and stay competitive. The addition of self-service kiosks in FECs frees up staff. This enables operators to lower their manpower costs or use their existing staff in more effective ways to impact the guest experience.
"Cashless has many benefits," says Abdillahi. "It is an all-in-one solution that simplifies the guest experience. It reduces labour and increases security. In a competitive industry, it gives operators the edge. It also helps to unlock marketing opportunities, leading to greater customer retention.
"We've seen it time and again in our customer case studies, the feedback is universal: the system pays for itself, delivering on average double-digit revenue growth."
Technology vs nostalgia
There is a current trend for nostalgia in gaming. Many classic favourites are making a comeback. It's now possible to adapt these games for customers to play in a modern way, with the use of cashless payments. For example, via game cards, RFID, wearables, mobile and more. This might be one of the reasons why new generations are now discovering these iconic titles.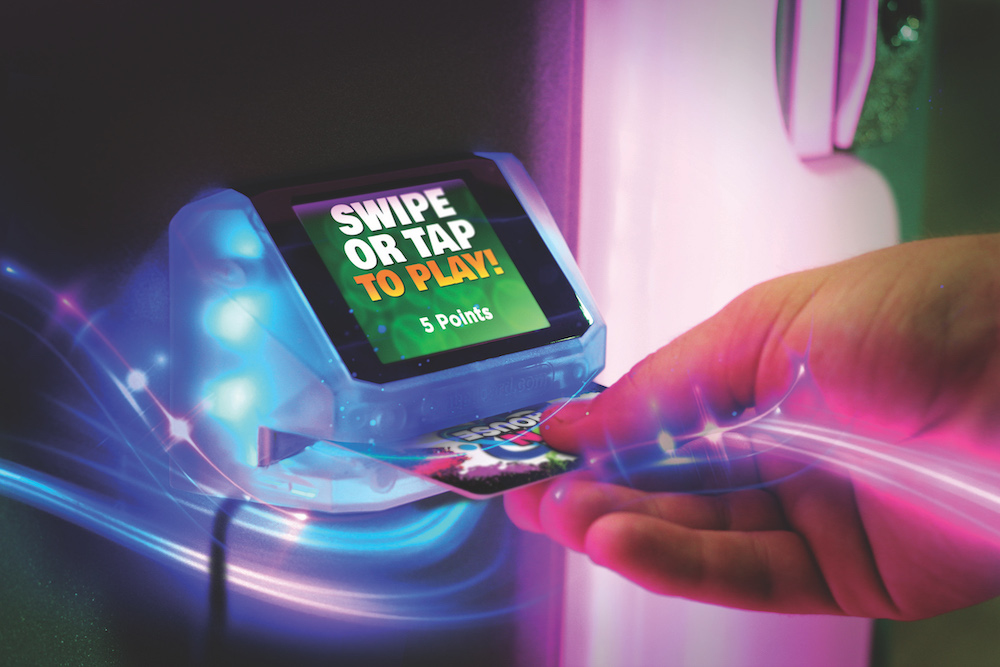 "There is a nostalgic movement across the entire entertainment industry," says Abdillahi. "The cashless system definitely helps with this.
"For example, Dance Dance Revolution, a game first popular in the 90s, is currently a hit in the Netherlands. Our customer there even hosted a tournament for it, which was a previously untapped revenue stream. Again, enabled by his elevated business solution.
"When an operator is not bogged down manually trying to manage his business, he is able to focus on guest offers like this, during low revenue periods. By hosting this tournament during a time that otherwise would have been a low revenue period, our customer was able to drive peak period revenue."
Embed's range of tools makes it easier for players to access these games. They also allow operators to organise events and special seasonal offers around them, with business offers that can be automatically set for certain dates, times, price-points, seasons, etc. This creates a buzz and gets more customers through the door.
What does the future look like for European FECs?
European FECs are embracing new technologies. For example, cashless solutions, revenue management systems and loyalty schemes. These have a positive impact as they help operators to stay current and to compete. They also make day to day operations more straightforward.
Predicting the future is not always straightforward. However, Abdillahi gives a bright forecast. "We've seen the announcements of some large projects. Even with the challenging backdrop of Brexit and the world economy, the outlook is positive. And stay tuned, because we've got an exciting line up that will disrupt the FEC economy."
Article originally published on Blooloop

Charlotte Coates
Charlotte Coates is a Web Journalist at Blooloop. She is from Brighton, UK and previously worked as a librarian. She has a strong interest in arts, culture and information and graduated from the University of Sussex with a degree in English Literature. Charlotte can usually be found either with her head in a book or planning her next travel adventure.