Looking for how to hire a general manager for your family entertainment center? There are specific skills, qualities, and characteristics that you need to be on the lookout for.
Whether you have a mom-and-pop FEC or are already scaling into a chain, hiring a general manager is necessary and beneficial to keep your daily operations in check, your staff in their best professional shape for your guests, and your business in its most innovative and successful form yet.
To help you on your talent acquisition journey for this vital role, we talked to David Curtis, Senior Director of Talent at Dave & Buster's, Beth Standlee, CEO & Founder at TrainerTainment, and Embed's very own Kash Ahmad, Management Consultant in Operations at NASA.
According to our industry experts, the following are the non-negotiables when it comes to hiring a general manager: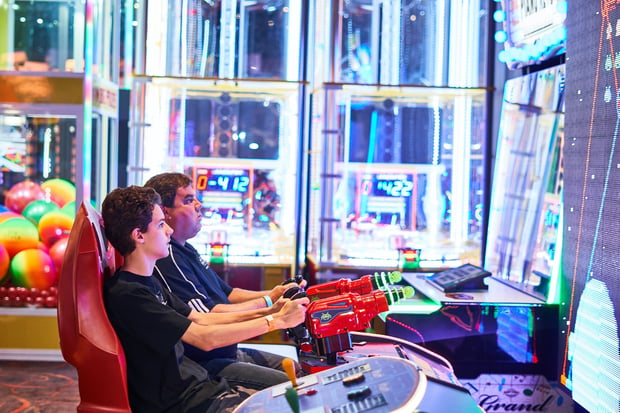 1. Sales-driven
Part of a general manager's role is to grow your FEC's bottom line, drive sales, and expand your revenue landscape - all while allocating resources to keep the business economically healthy.
"You want to qualify your candidates on their ability to drive sales and manage costs as these are expected at this level," says Curtis.
Look for a general manager who can take your business to an innovative level where you increase your profitability while reducing your costs.
2. Has a Heart for Hospitality
"I'm more enthusiastic with someone who already has a heart for hospitality, as what we do is like breathing – it's already natural for us," says Standlee. If you are looking to hire a general manager from the family entertainment or hospitality industry, it is more plausible to train, assimilate, and fast-track them into the role, as you are already speaking the same language.
"I have more failures than I do wins when it comes to recruiting from another industry. I hired culturally good fits but they don't understand the hospitality industry - and they were indeed turned over," adds Curtis.
Watch the full answer here:
3. People-oriented and people-focused
Curtis says on the subject, "I learned long ago that you could hire somebody who drives sales and grows your bottom line, but they do it at the cost of people - you're going to lose."
Your general manager should be people-focused - someone who does not do business at the cost of other employees. This means that your potential talent should understand the staffing environment, has the determination to make people better, and builds a professional interpersonal relationship with employees.
"Good general managers put people in front of them and they understand that their wins and successes could not be achieved without the hourly employees and guests," continues Curtis.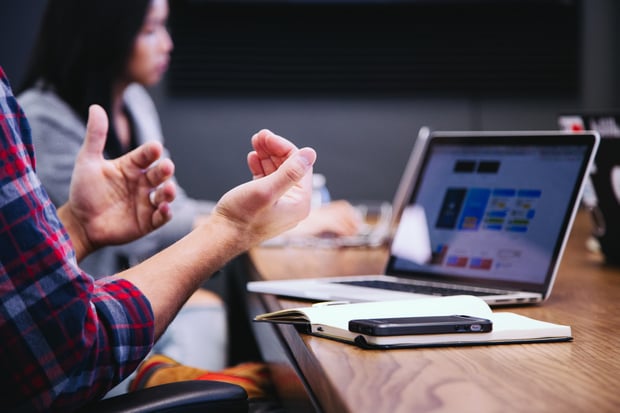 4. Empowering
A clan culture defines the set of attitudes and practices of your organization and characterizes it, particularly aiming at employee interaction, goal communication, training, and mentorship. "A strong FEC leader like a general manager will help develop a clan culture," says Ahmad. "General managers should put employees and guests first, then develop policies, strategies, and training around their betterment," he continues.
"Every single person matters. You can hire the best GM in the world but they can't take the time to acknowledge and spend time with their frontline staff, they are not going to make it," adds Standlee.
When empowered, employees reach a level of trust that translates to how they interact and treat guests. An empowering general manager can help achieve this, as well as employee turnover reduction.
Part of how a general manager should empower is task delegation. "You know you've arrived in your leadership spot when you can step away," says Standlee. According to Curtis, Dave & Buster's general managers go on to become regional managers once they learn to delegate the day-to-day and play executive coach within their team to train the people below them.
Listen to the full statement in this video:
5. Adaptability
A general manager should be able to craft a strategic vision that translates to well-oiled operations and implementations. However, how can your candidate perform under industry pressure, health and safety challenge like COVID-19, or labor shortage?
"They have to be able to adapt, to shift gears quickly, and show how good they are at problem-solving," suggests Curtis.
Adaptability also means juggling responsibilities without compromising what's important: "General managers who know how to prioritize can still keep clan culture, employees, and guests on top of their list even when faced with difficulties," points Ahmad.
Getting the right people separates the good from the great companies - so don't settle when it comes to your talent pool. Click on the link to check out our full guide on How to Hire a General Manager.