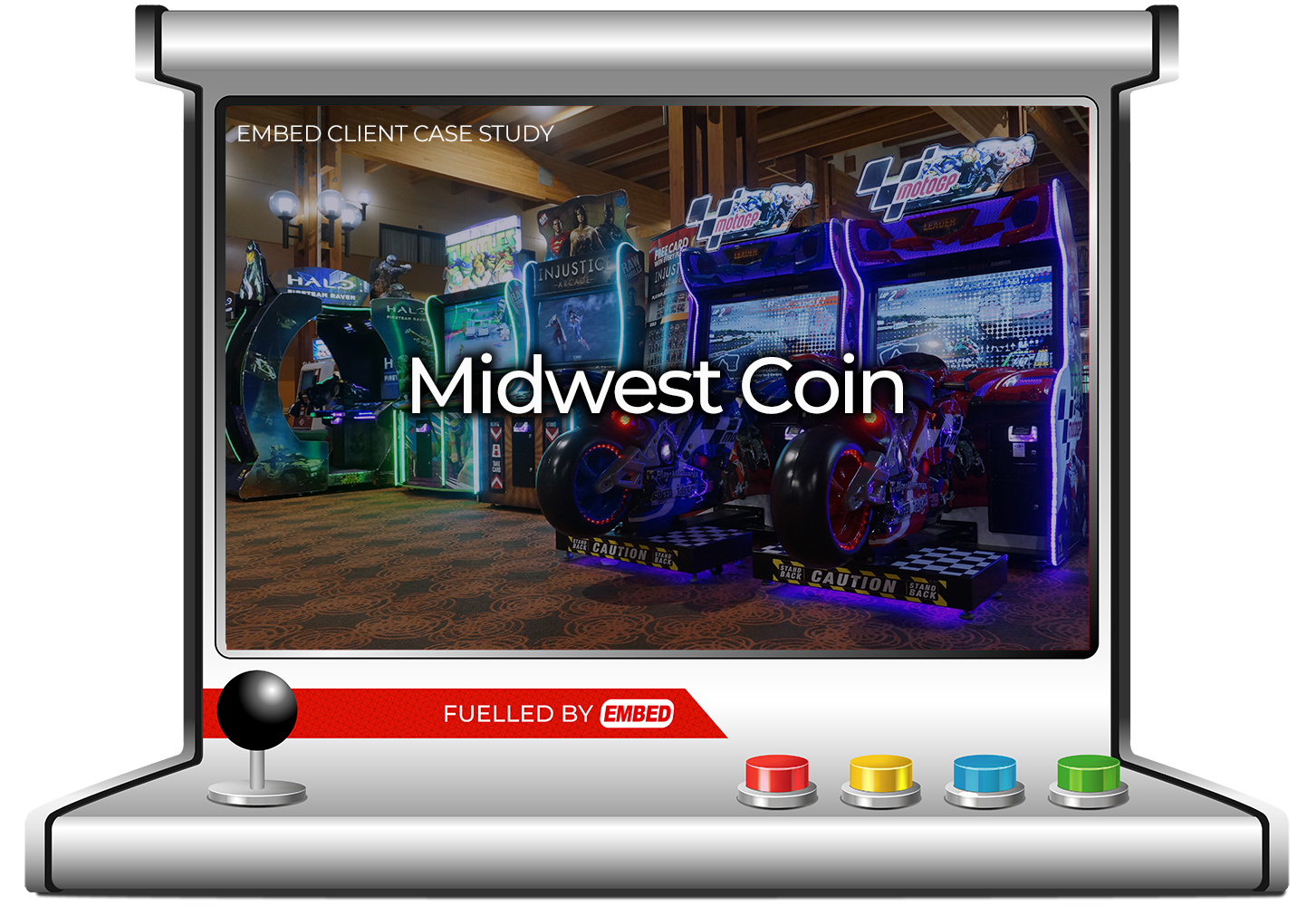 Client: Midwest Coin
Overview: Midwest Coin Concepts manages a diverse list of locations including restaurants, bars & taverns, family entertainment centers, bowling centers, movie theatres, hotels, casinos, and more. With origins based in Minnesota, Midwest Coin Concepts used their experience gained over the last 45-plus years to develop into a nationwide leader of amusement entertainment.
Today, they have grown to employ more than 50 employees across three locations, headquartered in Waite Park, Minnesota as well as locations in Superior and Menomonie Wisconsin.
Website: https://mwcoin.com/