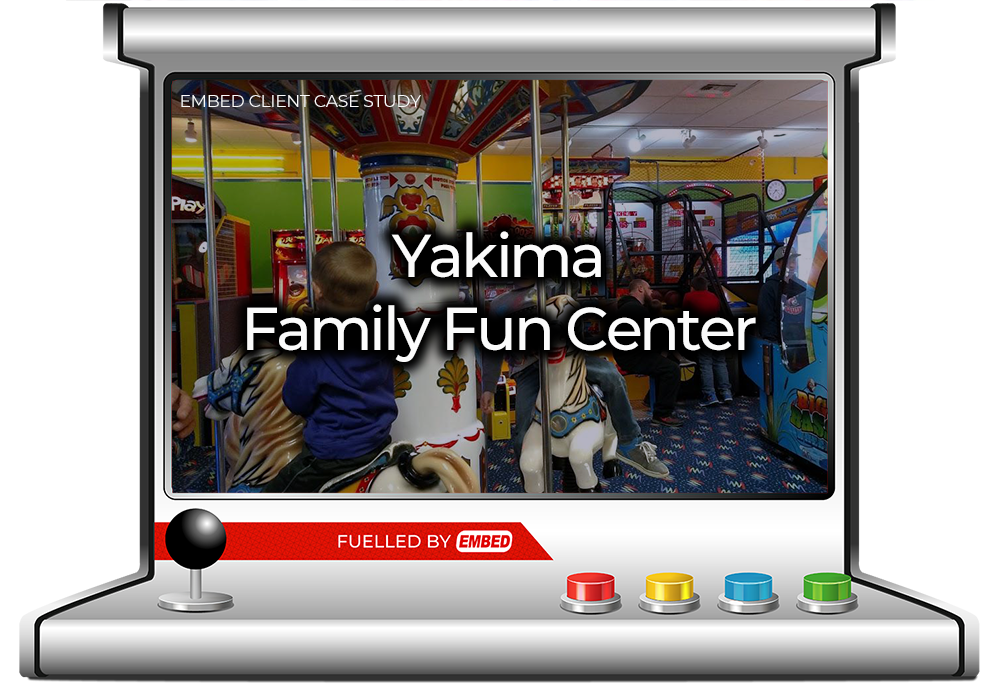 Challenge: Outdated Technology, Time-Consuming Manual Labor, and Traditional Operations
Yakima Family Fun Center struggled with the systems running their business. As they worked with a variety of business systems for different indoor and outdoor attractions, their previous one was slow and lacked the necessary support when things went south. Even completing a basic sales transaction became a time-consuming event.
"When we first got this place, it had 1980 vibes," giggles Kelsie Beath, General Manager. "Now that we're trying to reach out to more of the teenage crowd, our goal was to keep up with what people want and what they like to see – to make it quicker and more efficient for them," she continues.
Manual processes at their venue was another hurdle for the business. For example, party bookings, explains Beath: "It's difficult to gather all the birthday party information over the phone unless the customer is taking notes. We find ourselves repeating a lot of the details – it's time-consuming."
Solution: Taking the Business to the Next Level with Embed's Tech Innovations
To help advance their business, Yakima Family Fun Center needed advanced business systems, so they decided to make the switch to Embed's cashless system in 2013, implementing integrated hardware and software solutions such as smartTOUCH card readers, customizable game cards, kiosks, and applications under the TOOLKIT suite: SALES, PRIZES redemption POS, Mobile Wallet, and BOOKINGS.
"Now that we've done the upgrade, it's just quick and easy - so easy that I feel like a Tech sometimes. I can now make some changes and modifications by myself, as well as downloading DPLs and getting barcodes for redemption counters." says Beath.
In their aim to reach the teenage market segment, implementing the next-gen Mobile Wallet was a big step forward. "The Mobile Wallet is cool because guests can skip the line. If we see a customer in line to top-up, we can basically just tap on their shoulder and say, 'I see you're reloading a card today. If you want, you can follow me, and I can make this really easy for you." shares Beath.
She continues to share how the Mobile Wallet dramatically elevated the guest experience, starting from the sign-up process: "We have these QR codes that guests can scan to encode their information, which is easier compared to other sign-ups where they ask for your whole credit history. For the Mobile Wallet, it's just an email address and a password, and your game card goes straight to your digital wallet [in the mobile phone] – then go tap and play. It's cool because everyone has a phone on their hand anyway."
Addressing their party management challenge, upgrading to the BOOKINGS platform now enables Yakima Family Fun Center to make the process online and digitized, saving time for both customers and staff: "With BOOKINGS, customers have a visual of the packages, and with a click of a button they're done. What's also nice is if they want anything changed, they can just call and modifying the booking from our end is just a few clicks away. It's flexible and easy to use," lauds Beath. "For a mom like me, if I want to book a party at 11 o'clock at night when my kids are in bed, I don't have to worry about it or try to call when I'm at work. It's definitely convenient for the customers," she adds.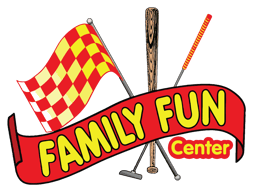 Client: Yakima Family Fun Center
Overview:What began as a miniature golf course in the 1980s has morphed into Yakima Family Fun Center – a sprawling indoor and outdoor family entertainment center offering mini-golf, batting cages, bumper boats, go-karts, an arcade, an Omni Arena virtual reality attraction, and a café.
Website: https://yakimafamilyfuncenter.com