Customer service is changing based on the changing needs and attitudes of customers.
The focus around speed of service, as opposed to human-to-human interaction, has led to the implementation of self-service kiosks and checkouts in many types of businesses.
One area that you might regularly notice self-serve or self-registration kiosks in your everday life is at the supermarket checkout.
1. Improve the Customer's Experience
Self-serve or self-registration kiosks offer great value to customers and provide an alternative to the standard counter experience with a customer service agent.
This means your customers are able to pick the most suitable options that align to their immediate customer service needs without needing to interface with a cashier, customer service agent or an employee.
Self-serve or self-registration kiosks are particularly useful for your regular customers who generally do not require additional customer service at the counter and will be able to quickly use the FEC kiosk and get to playing the games or activities quickly in your entertainment center.
But, the self-serve transaction process only adds value if the customer receives useful customer service. Otherwise, it hinders the overall customer experience. Therefore, it's crucial to ensure self-serve or self-registration kiosk process are fast and easy.
Additionally, with your range of products and services displayed on the FEC kiosk, customers can pick and choose exactly what they want to do, and find what suits them at a certain price.
This means customers are much more likely to enjoy their experiences at your entertainment center as they are able to select what's best for them by directly interfacing with the FEC kiosk.
2. Take the Strain Off Employees
In busy periods the pressure can build on your staff manning the front counters and create stress and tension, not only among staff but also in the customers too.
This can lead to employees becoming frustrated and potentially making mistakes, as well as the customer's satisfaction dropping.
This may ultimately impact on the bottom line of the business. Additionally, these issues can also cause further problems such as staff turnover and customer retention, which will take much more effort to reverse, especially poor customer service experiences.
An FEC kiosk is a great tool to keep customers and employees happy and will increase the overall productivity and quality of employees, especially if you're business relies on fairly repetitive transactions.
3. Increased Customer Service
The self-service or self-registration kiosks will generate new opportunities and capabilities based on the ability to save time and focus on customer service while not losing out on efficiencies.
Given that people who desire more personalized customer service will choose to go to the counter, as opposed to the self-service or self-registration kiosk, employees will be able to spend more time with them and deliver a much higher standard of customer service.
4. Real-Time Analysis
Having a real-time view of your business can be really useful in your decision making and leadership abilities.
On a daily basis, having access to real-time analytics will reflect busy periods at your entertainment center as well as when it's needed to motivate and incentivize sales through special offers and promotions on a daily, weekly or monthly basis.
In the longer term, the ability to quickly access the real-time analysis of the business performance will allow for quick and accurate decisions to be made, allowing for increases in profit and overall business success.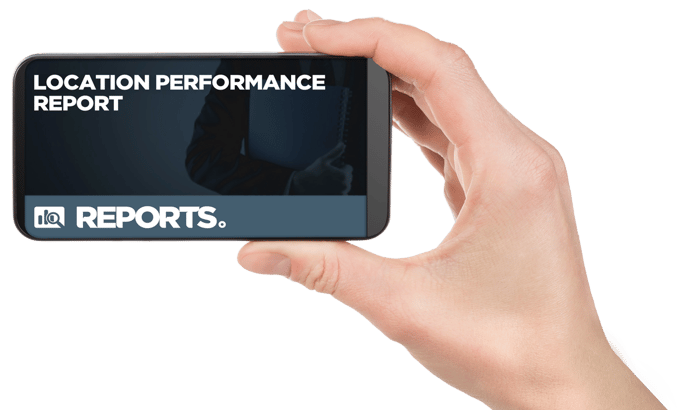 5. Mobile Connectivity
The self-service or self-registration kiosk is great as it typically has the ability to be connected to mobile devices.
By utilizing Embed's new, innovative Mobile Wallet, customers will be able to check their game card balance on the virtual game card (that sits in the mobile wallet) and reload it anywhere, any time. They don't need to be at the kiosk.
They can also check e-tickets for reward redemption through the kiosk. Through Embed's Mobile Wallet and emONE self-service kiosk, customers have a streamlined process because they can reload their virtual game card or amusement card, any time, anywhere.
6. Increase Revenue with Upselling
Your employees are likely trained to encourage and push an upsell to customers, increasing more revenue per sale.
In upselling, the employee has the advantage of creating trust between them and the consumer compared to a digital FEC kiosk.
However, the self-service or self-registration kiosk has intrinsic benefits and access to every deal and upgrade customers can potentially experience, meaning they can quickly decide their preferred upgrade bundle.
If you have many different types of upgrades in your family entertainment center, the self-service or self-registration kiosk is great at ensuring the customer is easily made aware of all of them.
emONE Kiosk
Embed's emONE self-service kiosk is a great tool that increases revenue without manpower, allowing you to save money while increasing revenue.
If you have an unattended games room then this is the perfect addition to it. The emONE is a simple, self-install kiosk with secure integrated credit card systems, allowing for guests to make easy payments.
It allows guests to purchase new cards as well as reload existing ones and utilize potential features like 'Timed Play'. Another great benefit of the emONE kiosk is that it accepts credit cards, and drives the use of credit cards up at FEC venues.
Furthermore, it ensures you are always kept up to date and send automatic alerts for empty card dispensers and full cash boxes to make sure you are always on top of it and customers are never left waiting.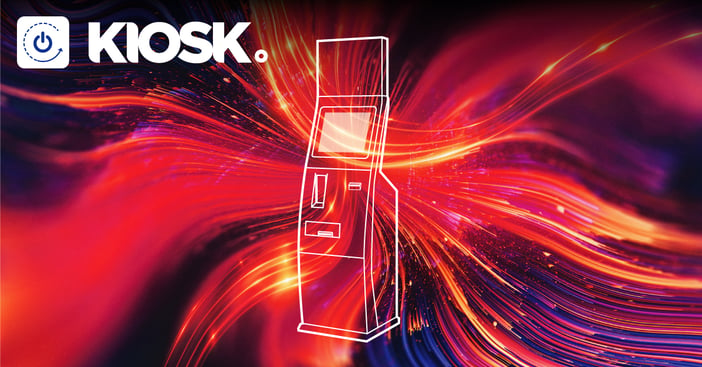 Conclusion
Overall, it is clear that customer service needs are entered around speed of service and quality, and the expect automated ways of shopping. It is important for businesses to stay up to date with these trends to attract and satisfy as many customers as possible.
Through utilizing a self-service kiosk businesses can satisfy different customer needs, as well as provide them and the overall business with plenty of great revenue-generatingfeatures.