After a year hiatus, trade shows and in-person events are officially back! These are great avenues to learn more about the entertainment industry, network with like-minded people and businesses, and elevate your business with fresh products and services.
Preparedness is one of the things the pandemic taught us - and now more than ever, making the most out of in-person events is of the essence, both for safety and value. After all, we missed doing this!
Fresh from IAAPA Expo Europe in Barcelona, Embed wants to share what trade shows in the pandemic are like. Here's what to expect this coming IAAPA Expo in Orlando, Florida, and how to survive the event!
You can also check out our IAAPA Expo Europe highlights here.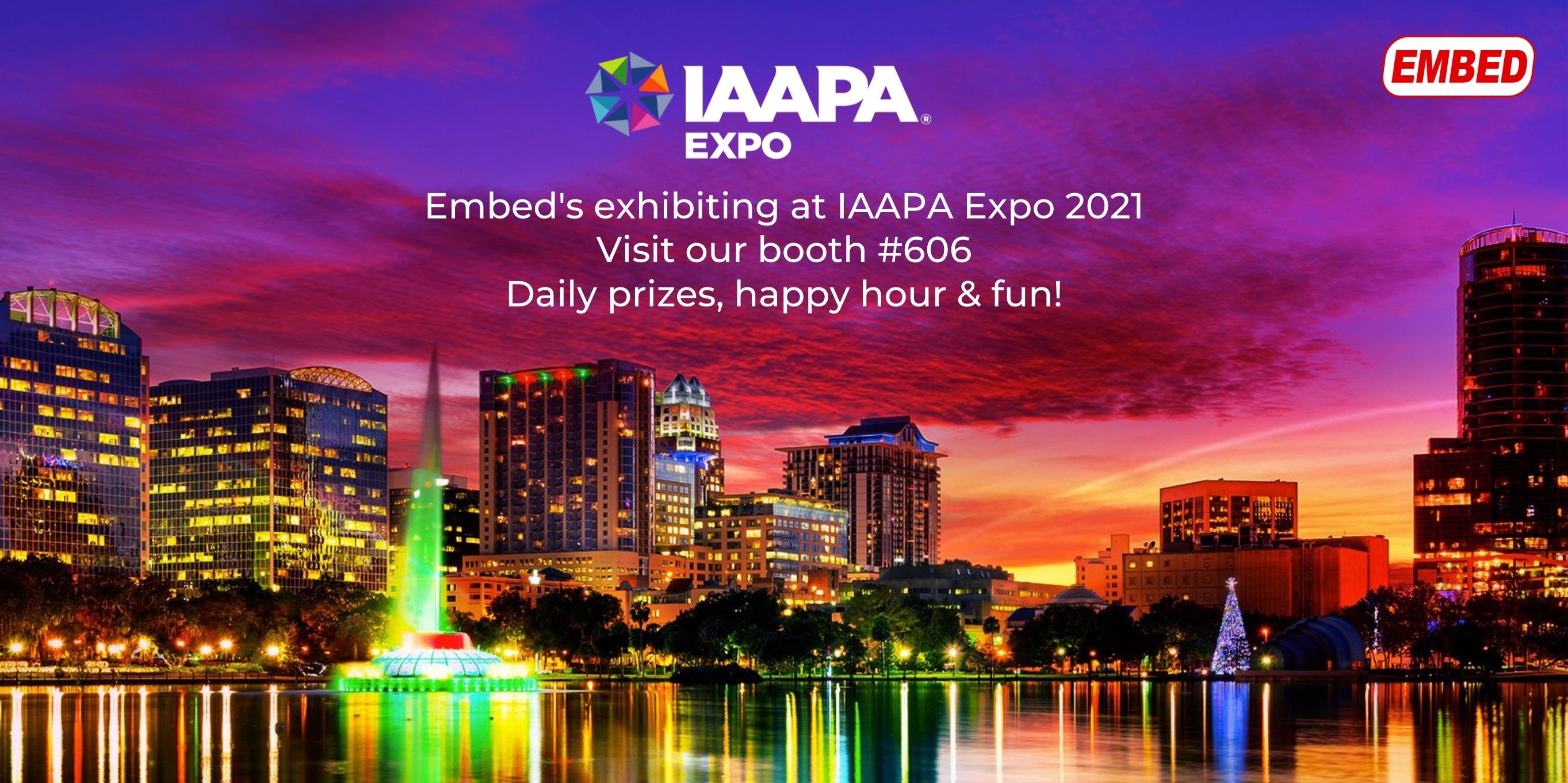 1. Safety Measures
The biggest trade show in the region will garner participants from all over the world. That's why IAAPA ensures that exhibitors and guests alike are protected from COVID-19 by religiously implementing health protocols such as social distancing, sanitizing, mask-wearing, and QR code check-in. Check out IAAPA Expo 2021's health & safety guidelines here.
2. Meetings
What's a good trade show without sit-down meetings? To avoid being overwhelmed with the number of prospective partners in the event, plan your day wisely. Here are some tips to do so:
Set objectives - What do you want to get out of the trade show? It's important to have a clear direction on what and who exactly you're looking for. This event is huge, you don't want to waste time wandering around the convention center!
Research - Which exhibitors do you want to meet? What products or services do you want to see in action? Which key business people do you want to talk to? Check IAAPA Expo 2021's show floor and floor plan and take note of where to find specific exhibitors. Strategize on how to squeeze everything in during the show days. If you're going as a pair or group, divide and conquer.
Make a cheat sheet - What priority tech solutions are you looking for? Which service providers will best deliver these? Make a list of your FEC's needs and keep it handy during the event. Include specific questions you want to be addressed, too.
Schedule meetings ahead of time - Visit your prospects' websites and see if you can book an appointment with them as early as now.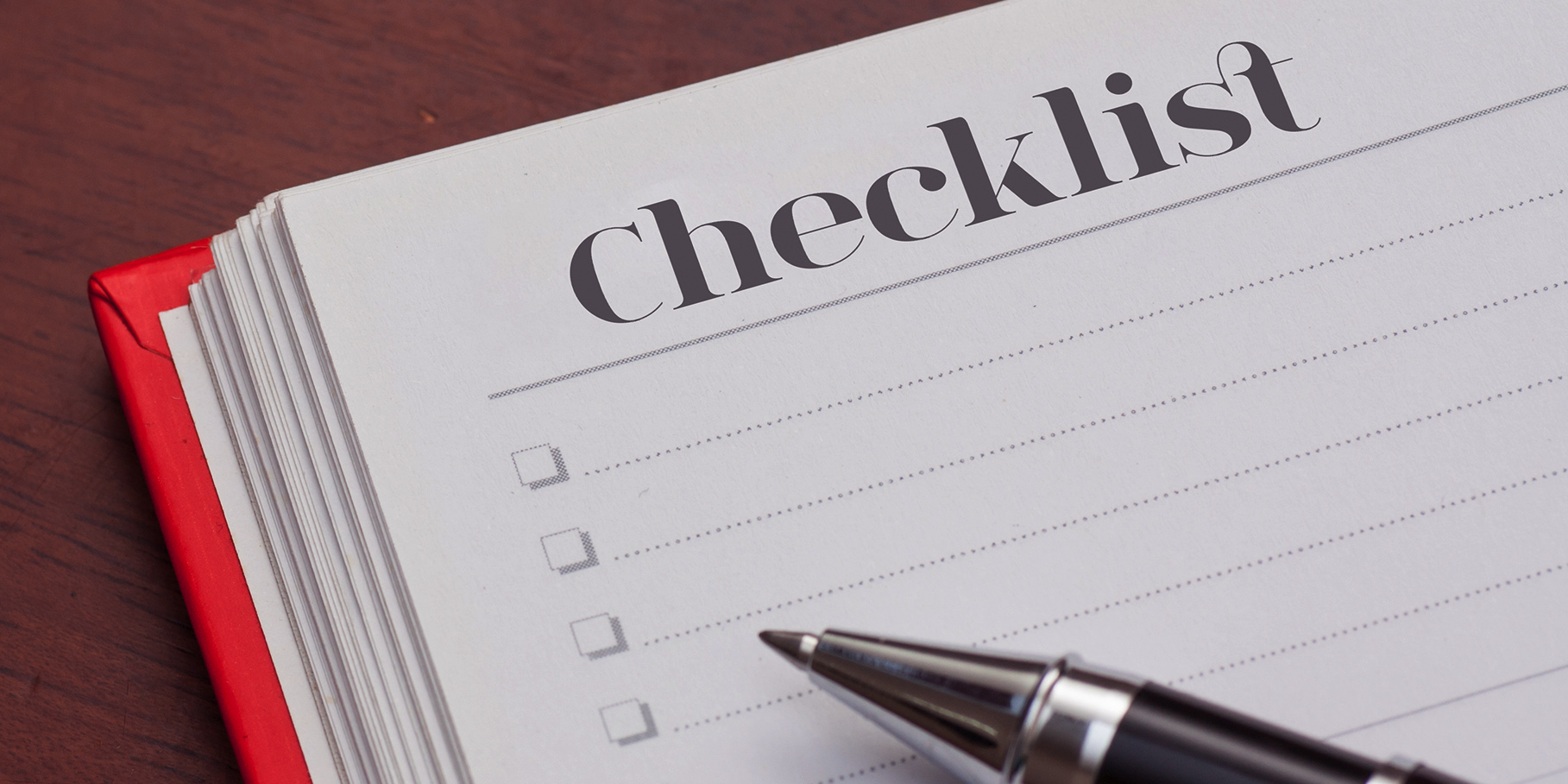 3. New Trends
Perhaps the cheat sheet you made on your FEC's needs doesn't feature up-and-coming industry trends that you need to adapt to stay current. No worries - you can always learn about something new and analyze how it can elevate the guest experience in your venue.
Don't be afraid to try new tech, embrace improvement, and ask questions. It won't hurt to compare innovative solutions from different providers based on quality, performance, costs, reviews, and other success indicators. Beware of any industry provider who promises to never evolve their hardware or software because that promise is as good as promising to run you out of business.
4. Happy Hour & Networking Events
Some exhibitors will invite you for Happy Hour, where they hang out with guests over food and drinks. This is a good opportunity to network and get a feel for a company's culture.
Networking event organizers usually send out invites early on. The goal is to say YES to any networking event you stumble upon. You never know where you're going to meet your next industry partner for the years to come!
Find reliable partnerships (preferably with a presence in all of your FEC locations) and nurture existing connections.
In the event of an after-party, stick around if you can! Any opportunity to connect to industry insiders is the most valuable takeaway you can bring back to your FEC.
5. Product Demos & New Product Launches
Another great thing about attending trade shows is you get to experience breakthrough innovations firsthand! Embed will be doing demos of the award-winning Mobile Wallet, smartTOUCH arcade debit game card readers, and RFID wearable media.
Visit us at booth #606 of the Orange County Convention Center from November 16 to 19! Plus, stay tuned for the unveiling of our latest industry-changing design innovation! Schedule a meeting with us here.
See you there!