Food and beverage is an integral part of the guest experience at an entertainment, leisure or restaurant venue.
Offering various types of food and beverage within your entertainment center not only improves the customer experience but allows you, as a business owner, to create more revenue streams for your company.
If you have a food or beverage offering or are thinking of bringing one in, it is important for the process to be quick and seamless.
Food and beverage will act as an overarching support beam to the overall experience and utilizing a point of sale system for your food and beverage program will ensure your customers can easily return to their primary focus - enjoying the experience at your venue.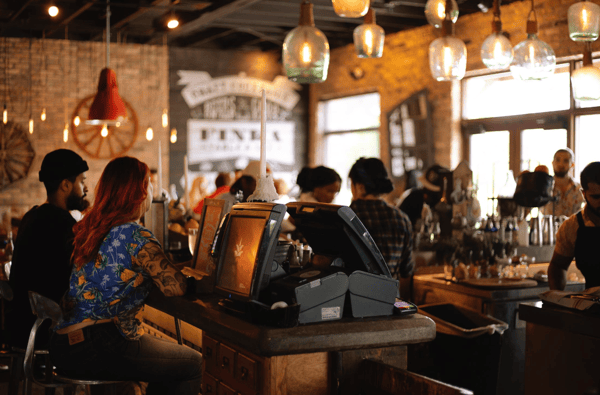 What's‌ ‌the‌ ‌Importance‌ ‌of‌ ‌a‌ ‌Food & Beverage ‌POS‌ ‌System?‌ ‌
An effective POS solution for restaurants, bars or food service at attractions, entertainment and leisure venues can streamline a restaurant's activities, saving time processing orders and money due to potential human error and customer loss.
In fast-paced businesses like restaurants, it is crucial to remain organized, especially during very busiest times.
Business solutions that allow you to maintain efficient customer service in your restaurant without compromising your quality of service is great for the bottom line of a family entertainment center or restaurant.
How‌ ‌do‌ ‌Restaurant POS‌ ‌Systems‌ ‌Work‌?‌ ‌
Within a family entertainment center or restaurant, a food and beverage or entertainment POS and fun center POS system can be used at the counter or by servers, allowing orders to be taken at multiple locations throughout the venue and seamlessly relayed to the kitchen or bar.
The system keeps track of the table's orders and allows for the customer to quickly have their bill brought up and pay for it. Sometimes payments can even be completed through a mobile device.
Additionally, many entertainment POS or fun center POS systems will identify the levels of stock and monitor them based on the orders coming in, allowing you to see the levels of stock in real-time.
A main server, with all the extra payment terminals, scanners or any other equipment are connected through wifi or LAN cables, allowing all these systems to work together.
How‌ ‌to‌ ‌Build‌ ‌a‌ ‌‌POS‌ ‌System‌ ‌
To build a entertainment POS and fun center POS system for your restaurant you must start with your main server which is essentially the nucleus of the whole system.
You'll need a cash drawer, printer and monitor. You will then secure PIN or touch pads for credit cards, barcode scanners and magnet strips, among many other things.
Once you have all the equipment in place, you'll need to connect them all to the same LAN or wireless connection. Making sure the connection is strong is key to having payments processed and orders taken quickly.
Once they're all connected to the same network it's important to link all the individual pieces of equipment back to the main server.
How ‌much‌ ‌do‌ ‌‌Food and Beverage ‌POS‌ ‌Systems‌ ‌cost?‌ ‌
The FEC POS price will vary depending on the size of its restaurant, however, a rough estimate on the monthly amount for the software is between $49-150 per terminal used, with up to $1,000 for the initial hardware to start up the system.
The great thing about restaurant, entertainment or fun center POS systems now is that as they revolve around cloud-based software, the costs to upgrade to update is much lower as the equipment is already there and ready to go.
These costs are quite broad however and will also depend on many other factors around your business.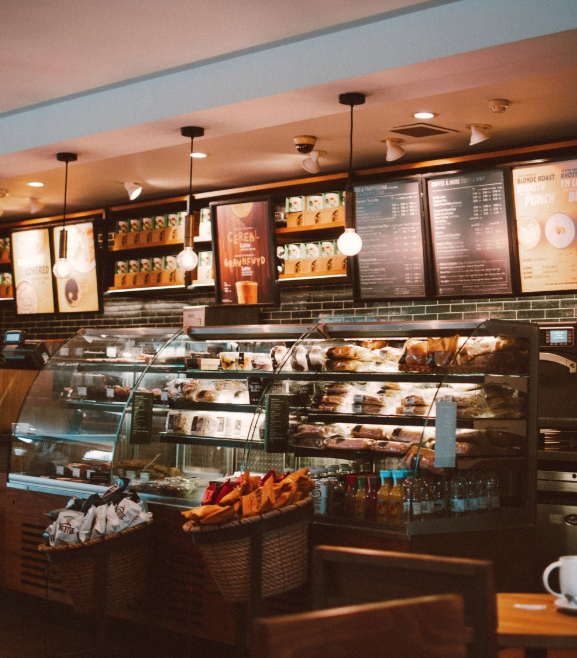 How‌ ‌to‌ ‌use‌ ‌POS‌ ‌System‌?
Once you've set up your entertianment POS or fun center POS system you must transfer your menu into the POS software to enable your servers to quickly record the customer's order and allow for the customer to be charged the correct amount.
To make the most out of the inventory management you will additionally have to record existing levels of stock, and how much each item on your menu depletes the respective products within your inventory.
This will also mean that you must consistently update the inventory levels when they are replenished.
Some benefits‌ ‌of‌ ‌food and beverage ‌POS‌ ‌System‌: ‌ ‌
Save‌ ‌Time‌ ‌
The a key benefit of a entertianment POS or fun center POS system is the significant increase in efficiency of taking and relaying orders to the kitchen or bar.
Waiters have continuous mobility around the restaurant, while clearly communicating and recording orders. This gives the customers the convenience of table side ordering, whilst also allowing the orders to recorded and distributed seamlessly.
This means that customers will be served, receive their meals and leave quickly, without any loss in the overall quality of the experience, relative to what they would've had prior to the entertianment POS or fun center POS system.
Reduces‌ ‌Errors‌ ‌
Another great benefit of using a entertianment POS or fun center POS system is that it avoids a lot of human errors in the communication between the waiters and the kitchen or bar staff.
The cloud based system means that the orders are clearly recorded for the staff, forgoing any potential penmanship or shorthand issues.
Additionally, the waiter will have access to the menu, meaning they will be able to clarify any issues with customer orders and be better suited to recording the correct order. Furthermore, they will have a better sense of table management, assigning the correct order to the specific customer.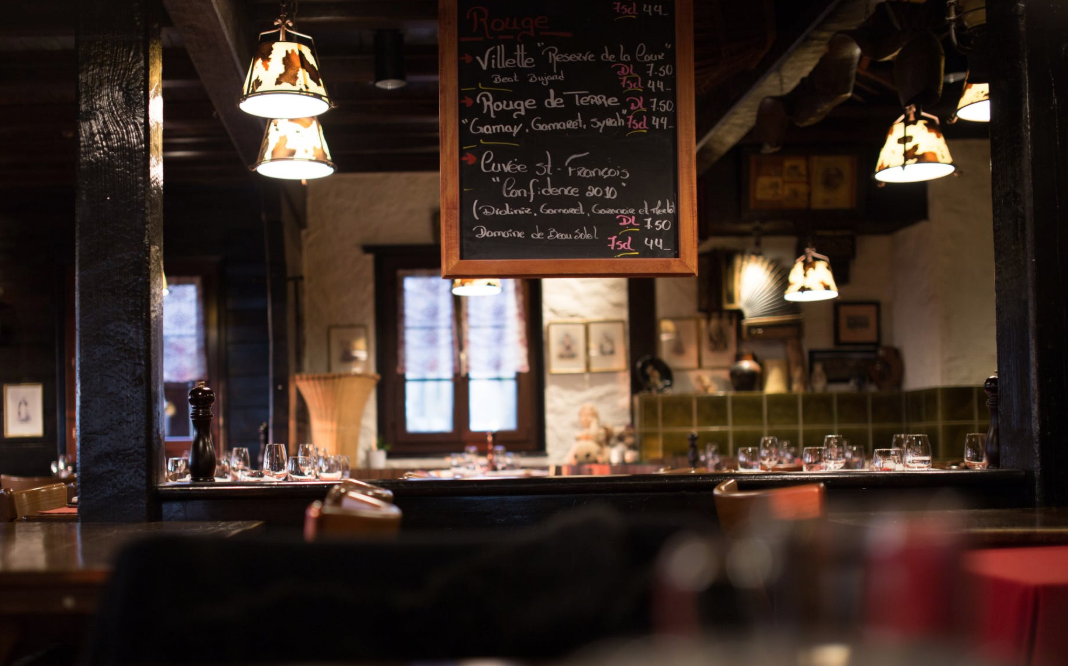 Inventory‌ ‌Management‌ ‌
Inventory management is another great feature of the entertianment POS or fun center POS system and it will allow your business to keep up to date with its inventory levels and knowing exactly when to restock their goods.
This will prevent any issues that may arise due to insufficient inventory levels, which can mean that menu items aren't able to be served and revenue is potentially lost.
Through the continuous tracking of your levels of inventory, you'll be able to identify trends in how each of your individual levels of stock are used in specific times.
Not only can this aid in the planning and managing of stock, but it will also identify which products are popular within specific times of the year.
This is valuable information and can be effectively utilized through your promotion and marketing, enticing more people to your family entertainment centre.
Fast‌er ‌Checkout‌ ‌Process‌ ‌‌
The high speed of transactions in today's consumer world is commonplace, and anything that seems a little bit behind that stands out for all the wrong reasons.
Most customers are paying for their goods with a tap of a card or phone, with everything being done digitally.
A entertianment POS or fun center POS system with a modern payment processor can allow your business to stay up to date with the majority of businesses, accepting credit cards and allowing customers to use their tap and go cards or functions like Apple Wallet and Google Pay.
A entertianment POS or fun center POS system will also greatly improve the overall speed of the checkout process, making hard copies of orders expendable and recording them digitally in real-time.
The recording of food and beverage orders will also be housed within a cloud storage system, meaning you won't have to waste time on your files and ensure that you account for each sale made.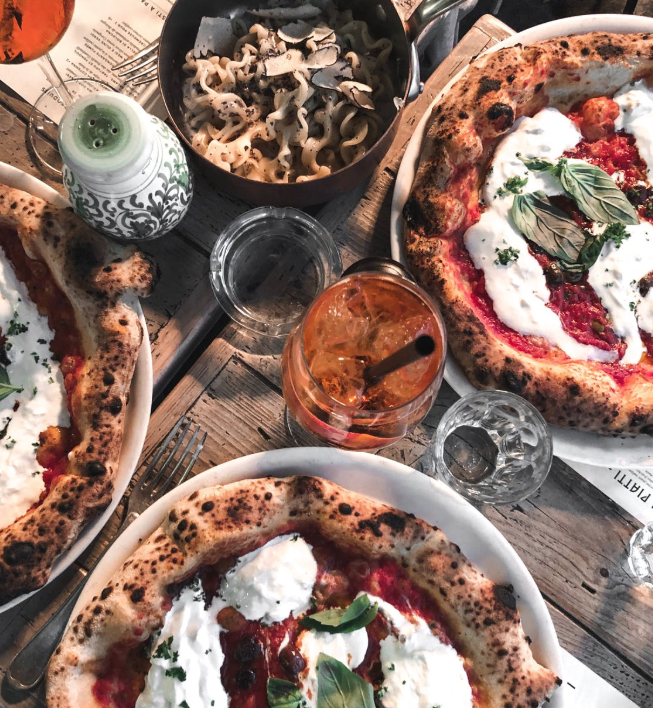 Theft‌ ‌Control‌ ‌‌
Theft control may not seem like a particularly pressing issue, especially if your products are behind the counter and require customers to order and pay for them before accessing them.
Regardless, a entertianment POS or fun center POS system will make you aware of any potential issues of theft through tracking what is ordered and what is paid for.
Another area which a entertianment POS or fun center POS system can assist you in saving money is through regulating how much of each individual inventory item is used for products you serve.
This relates specifically to those businesses that serve food and beverage which isn't pre-made.
It is important to have set measures for staff to follow in recipes, which allows you to see how much inventory is actually left compared to how much should be left based on the inventory management system.
Builds‌ ‌Customer‌ ‌Relationships‌ ‌
A entertianment POS or fun center POS system can obviously help your business in many different ways, from recording sales to keeping track of inventory levels.
However, it can also be utilized in the building of customer relationships. Collecting customer details, namely an email address, will mean that you can communicate with past customers after their visit.
This makes it easy to them send discounts, gift cards or other rewards to incentivize past customers to return.
If you have a loyalty program you will also be able to use a entertianment POS or fun center POS system to enhance its effectiveness.
This can be done by tracking customer order history, identifying what their favorite food and beverages are and customizing special discounts and offers accordingly.
Furthermore, you can run schemes in loyalty programs where customers can receive discounts and based on how much they spend or other variations of this.
How a POS Can Simplify Managing Your Restaurant
Managing an entertainment business requires a great deal of organization throughout all levels of the business. POS systems offer a great range of benefits aiding in the simplification of many business processes, from inventory management to staff management.
Employees are essentially the backbone of entertainment and food and beverage based businesses, without them the business fails to run. As a result, employee management is a highly important task, however a entertianment POS or fun center POS system can help streamline the process.
Clearly managing time clocks, scheduling which employees work each shift, keeping payroll up to date are all tasks entertianment POS or fun center POS can potentially assist with.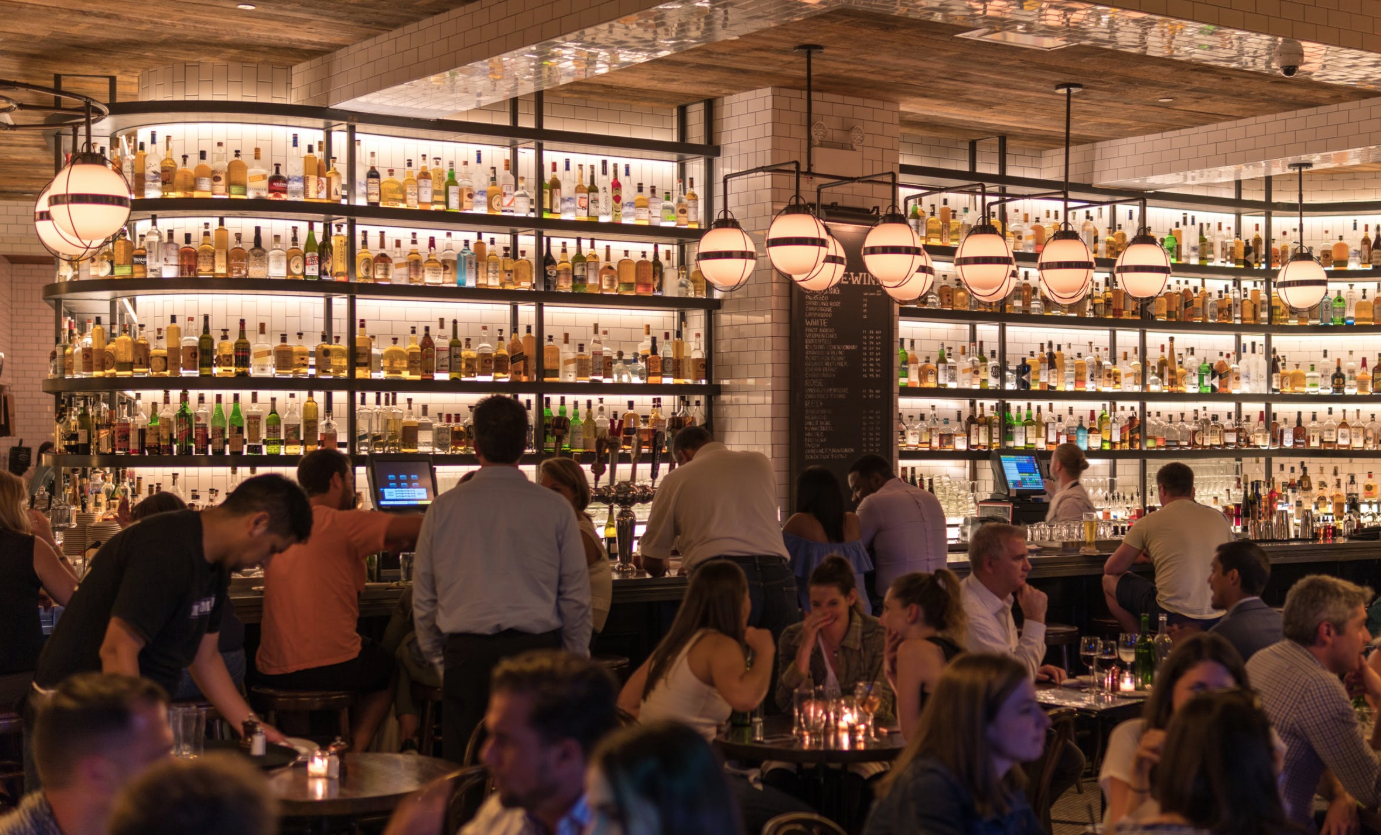 Conclusion‌
The entertianment POS or fun center POS system is a great tool for your entertainment business and can allow you to uplevel the food and beverage aspect of your business.
Through monitoring your inventory levels, to speeding up the customer transactions and simplifying the order process, a entertianment POS or fun center POS system will improve how your business operates.
Here at Embed, we offer a POS system for family entertainment centers, suited for the sale of food and beverages, among other operations and services.
The SALES sector of Embed's TOOLKIT have features including credit and debit card readers, coupon recognition, upselling suggestions, online order recognition as well as many other features all within a touchscreen POS workstation.
Check out Embed's POS Systems
If you are looking to enquire about Embed's POS food and beverage solution follow this link https://www.embedcard.com/business-solutions/toolkit.