Marketing is an important part of the business; it's what reaches your customers and raises brand awareness to bring them to your business (there is some truth to the saying "out of sight means out of mind"), and as such, it is critical for you to develop a marketing component of your FEC business plan of how to bring these customers in by raising awareness, running promotions that bring them into your business and keeps them coming back (keeping your brand "top of mind").
Too often we hear about FEC owner operators who are far too busy running their business operation (in "reactive" mode) to actually spend time planning marketing promotions (in "proactive" mode). And that will limit your business success, so here are some steps to develop your marketing plan:
Step 1: Set Objectives
Objectives are setting your sights on where you want to be. When setting objectives stick with the SMART principle (Specific, Measurable, Attainable, Relevant, Timely). This means your objectives are suited to your business and are achievable within a given time. Generally, your objectives are set to periods of time such as a year or 6 months. Furthermore, you can set smaller objectives that you can use to ensure (test) your business is on the correct path.
Example objectives include:
Increase visitation during the School Holiday period by X%
Increase package sales during the low season compared to last year
Increase average spend per customer year-round
Step 2: Determine a Budget
Budgets are key for developing an understanding of the potential scale and scope of your marketing campaign, and the various strategies and tools available to you. The key to creating a budget is to outline exactly how much you are willing to spend on a marketing campaign and identify the goals you wish to achieve through this campaign. This allows you to pick the best option that reaches the objectives.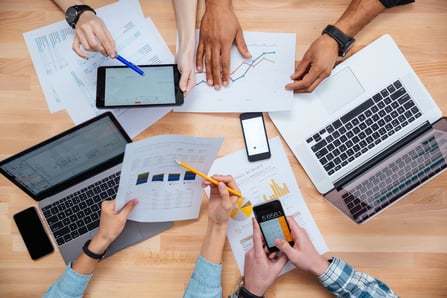 Step 3: Identify the Target Market
You can create awesome marketing materials and have great promotions, but if they aren't targeted towards the correct market (consumer segment), they are useless. It is key to understand who is your target consumer in order to identify the specifics behind your marketing strategy.
Whilst delivering a great offer can attract people who see it, putting it in front of your target audience (and arresting their attention) is the only way to gain as much as possible from your campaign. Your target audience may not necessarily be those that pay at your venue. For example, children are often the driving force for choosing which family entertainment experience the family goes, but they aren't paying. Your target market may also differ over different times of the year too, so it's important to have a broad understanding of your customers. Who's driving the decision to attend your venue and who's paying and appeal to both.
Step 4: Selecting and Implementing Your Strategies
Your choice of strategies is based on your objectives, budget and target market. A strategy is simply the "how" (tactics) you achieve the objectives. There are plenty of different types of marketing activities that can be used in conjunction with each other. Regardless of how you choose to plan your marketing campaign, it is important that you stick with a theme and message that is consistent throughout. This creates a stronger impression in the audience when they keep seeing the same branding message over different channels, increasing the effectiveness of the campaign.
Here are some examples of types of strategies that can be used in marketing campaigns and why they are effective:
Social Media - cost-effective and allows for a lot of exposure (wide reach) to people more likely to be interested in your brand
Online Advertising - can direct traffic directly to your website and target people (wide each) who are interested in your venue or similar FECs
Emails - build a relationship with past or potential customers who have signed up to receive your communications and puts your promotions directly in front of them (keeping your brand top of mind)
Banners and Signs - creates a lot of exposure, if correctly used, in the local community (look for high foot traffic of your target consumer)
Event Sponsorships - also creates a lot of exposure within the local community, yet builds more trust and positive attitudes towards your brand
Step 5: Post-Campaign Evaluation
Once you've implemented your campaign you you need to track and monitor the results; are people coming into your venue with a coupon they got from the local paper or are they mentioning the promotions? Marketing needs to be a continuously evolving process if your aim as a FEC owner operator is to keep growing and succeeding as a business.
A part of being consistently focused on marketing is evaluating your previous marketing campaigns to identify what worked and what didn't. This allows you to keep making improvements to become more effective and successful with each marketing campaign. Invest in what works, divest what didn't.
To evaluate the success of your campaign, first look at the objectives you set. This tells you if you succeeded in the areas that you focused on and is straight-forward to identify. You may also want to look at different types of measures that go beyond your objectives. Investigating the customer attitudes to your marketing, for example, is a different way to look at your marketing and may take more informal methods of data collection.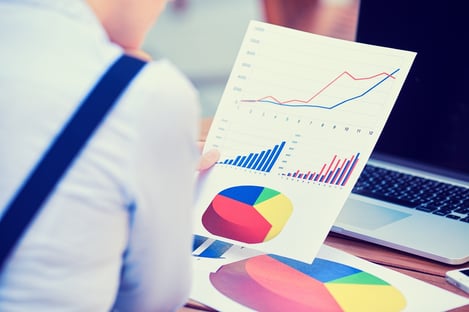 Conclusion
Marketing is a key FEC component and, when utilized effectively, is a great tool for business in increasing exposure and awareness. Without a solid marketing plan, a business runs the risk of being forgotten by customers and left behind by its competitors. A solid FEC business plan and marketing plan will create a platform for success for your FEC to build off.