Capital and funding are crucial necessities to begin business operations. If you are planning to open a single location, family-owned FEC, your own financial resources should be enough to operate, depending on the size and type of FEC you are trying to start.
For kinds and sizes of FECs that require a deeper financial well, securing capital and funding with a business proposal is necessary to attract investors.
Part of the steps to success in starting a Family Entertainment Center business is developing a business plan - the blueprint that potential investors will use as a guide to determine if your idea is worth financing or investing in.
A business plan is a document that contains how to achieve optimal management and operations that will support the results of your conducted feasibility study. The latter, on the other hand, shows the potential performance of the business venture.
Why do you need to prepare a business plan?
There are practical reasons to develop a business plan. Thorough, well-researched, and well-prepared business plans convince investors that you have skin in the game and are aware of the financial risks involved in getting started.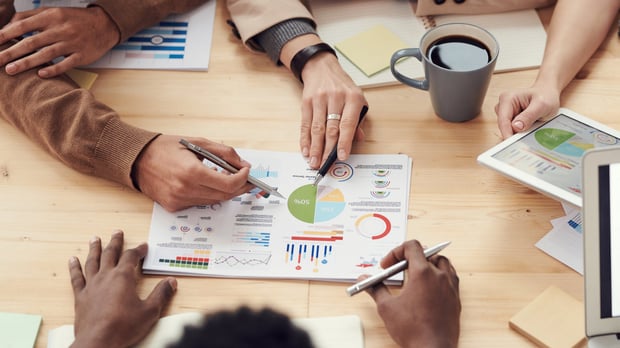 Other than being a tool to gain financing, it also gives you a roadmap to how your business should be operated. Business plans that are prepared by industry professionals are usually done from three to six months, running up to 60 or more pages, and have a higher percentage of resulting in funding and successful operations.
Here are a few steps to get your family entertainment center business plan started:
1. Conduct a feasibility study.
Unlike other businesses, an FEC's success is largely reliant on its real estate and location. A solid feasibility study becomes a steady foundation for the business plan. It should be location and market-specific, and cover the following topics:
Geographic boundaries of the market area and population
Market demographics and socioeconomic lifestyles
Direct and indirect competition
Development costs
Per capita spending
Check out a sample feasibility study table of contents here.
You can also reach out to an expert to conduct a feasibility study for your business.
2. Prepare the budget.
A convincing business plan incurs a hefty amount. The different studies, design plans, analyses, and financial documents cost money when prepared by an industry professional. Depending on the size, location, and type of the proposed project, you will need an estimated $50,000 to $100,000 to be in the position of proposing and presenting your business plan. Some costs include:
Environmental and engineering studies
Detailed financial projections and cost estimates
Securities attorney fees to comply with state and federal security laws and regulations
Building design plans
3. Outline the necessary components of a business plan.
Once the feasibility study is solidified and the necessary components are already on-hand, your business plan can finally take shape. To have an idea, here are the minimum contents of a good FEC business plan:
Business description
Target market description
Competition analysis
Market feasibility analysis
Management team (description, expertise, and functions)
Sales & marketing plan
Operations & personnel plan
Operational costs
Pro forma profit and loss statements
Pro forma cash flows
Pro forma EBITDA
Breakeven analysis
You can use this family entertainment center business plan sample table of contents as a guide. You can also download our FEC Business Plan Presentation template here.
Your business plan is a huge factor in long-term success. All the best to your journey of securing funding for your venture!
>> You definitely should check out our Guide "How to Start a Family Entertainment Center Business" if you are planning to start a FEC.