The term contactless payment should not be new to many. You probably would have used it when you checked-in at Starbucks, Burger King or even supermarket shopping at Publix.
Cash is notoriously covered in germs; studies suggest that paper bills can contain bacteria and viruses, plus lead to the spread of disease. The lifespan of various bills ranges four to 15 years, according to the Federal Reserve, meaning your bills have a lot of time to accumulate germs.
When you reopen your business following the pandemic, it's important that you re-evaluate how you want to operate your stores to coax guests back, bearing in mind that the recent coronavirus pandemic has resulted in a shift in consumer behaviour. More people worry about catching coronavirus from handling cash or touching payment keypads as it stands out as a major risk, so if your FEC utilizes coin or token systems, the risk is too high and now is the time to switch over to contactless technology.

Use the time now to plan and strategize your reopening. Here are some additional ideas that you can think about on top of what we have suggested in our earlier blog:

1. Deepen your customer insight: Knowledge of your customers has never been more valuable to your business. What new unmet needs have emerged? Or new pain points that have surfaced? Is there a new market segment that has emerged since the virus outbreak?
2. Cover the basics: Keep in constant communication with your customers. Now is not the time to go dark and once you get the green light to start business again, your customers will want to know that you have put the new sanitation procedures and other safety protocols in place and that your FEC now has the contactless payment option, giving your consumer the ultimate peace of mind.




3. Focus on the experience: Companies should immediately evaluate their customer journeys. Just before the coronavirus pandemic, consumers expect businesses, be it restaurants, cinemas or FECs and attractions to value their time; giving them the convenience and immediacy they expect. But now post-Covid19, customers will expect more, they want to be able to play and have fun with a peace of mind. Companies need to make the extra effort, be proactive to ease and optimise the consumer journey, enable guests to tap, play, reload with contactless technology.

4. Customer Engagement: If you have a relationship with your customers, they will want to know what you are thinking and planning, what is happening with employees, and that you miss them.


5. Community Support: If there's one thing that the coranavirus has done good, it is to band everyone together.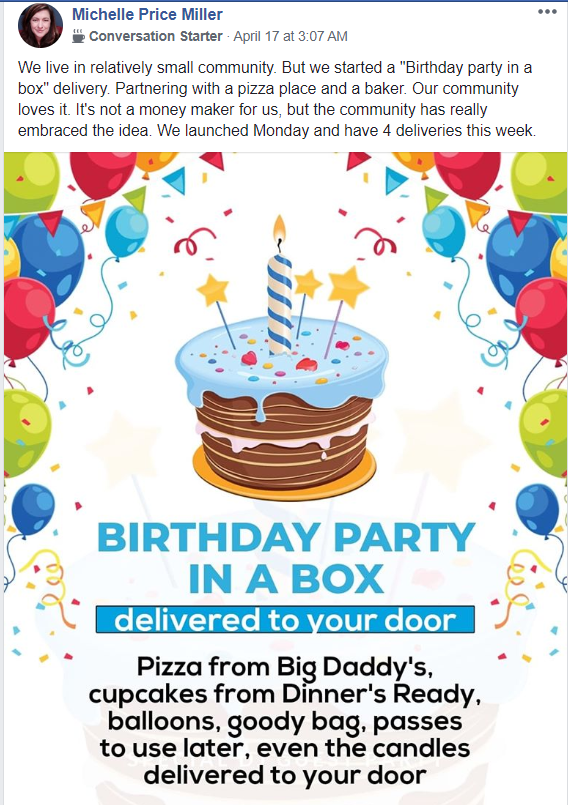 Plan for a Re-opening Prom Night. Part of your community items for the prom event can be to work with local hair and nail salons and party costume shops, etc.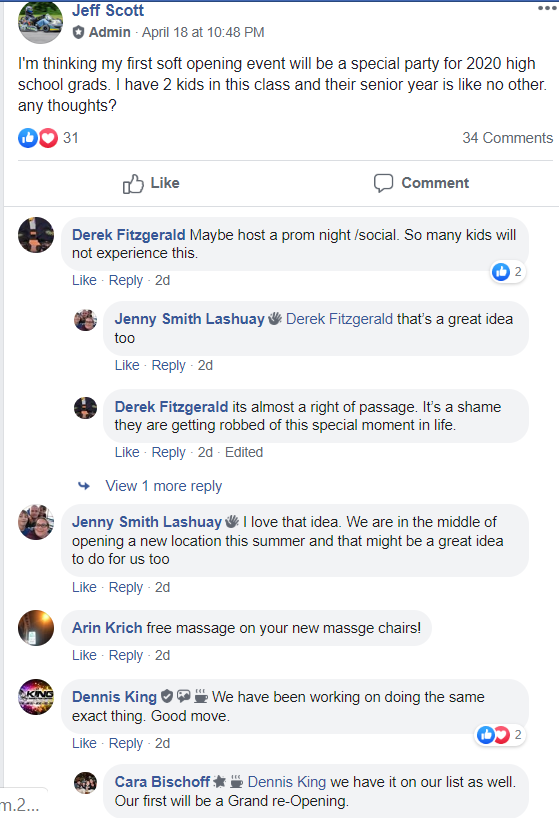 Find out how Embed's customers Pizza Ranch and Landmark Leisure future proof their business.


March On. Conquer the what-ifs! Realise there is a power in the now.