Embed: The FEC Solutions Trailblazer
Announces New Era of Transformative Growth,
Introducing Embed Success Squad™ & Embed GoTrain™

SINGAPORE, 1 November 2023 : Embed, the ultimate cloud-based, cashless solutions provider for the amusement, entertainment, and leisure industries, sets its eyes on IAAPA Expo Orlando to launch many industry-firsts, changing the game and leading FECs towards transformative growth which promises to keep Embed as the undisputed trailblazing solution.


FECs + Embed Success Squad™ = The Winning Combination
Embed is solidifying its position in the Membership Economy, where customers are more than just partners and friends, but are members of a collective of fellow trailblazers known as the Embed Family – made up of the best of the best FECs that built the industry to what it is today. "We put the customer at the very center of everything we do and how we do it; it informs every strategic and operating decision we make, championing our customers' success," says Renee Welsh, CEO at Embed. "We're focused on the transformative growth that Embed enables. Forget double-digit growth, we're talking triple-digit growth and more - greater revenue, profit, and low manpower. Currently, there's no proactive and structured Customer Success activity within the industry, and Embed believes there's no greater testament to a company's customer-centricity than its willingness to hire an entire team with the single-minded aim of helping its customers succeed."

"This is why we formed the Embed Success Squad™ - a dedicated team of consultants, champions, and trainers – a mix of growth gurus, SaaS experts, and payment specialists, who will bring their individual expertise to our customers so they can maximise their Embed system to drive transformative growth. Our aim is more than a game-changer, it's a life-changer!" shares Sara Paz, CMO at Embed and Success Squad™ Transformation Guru.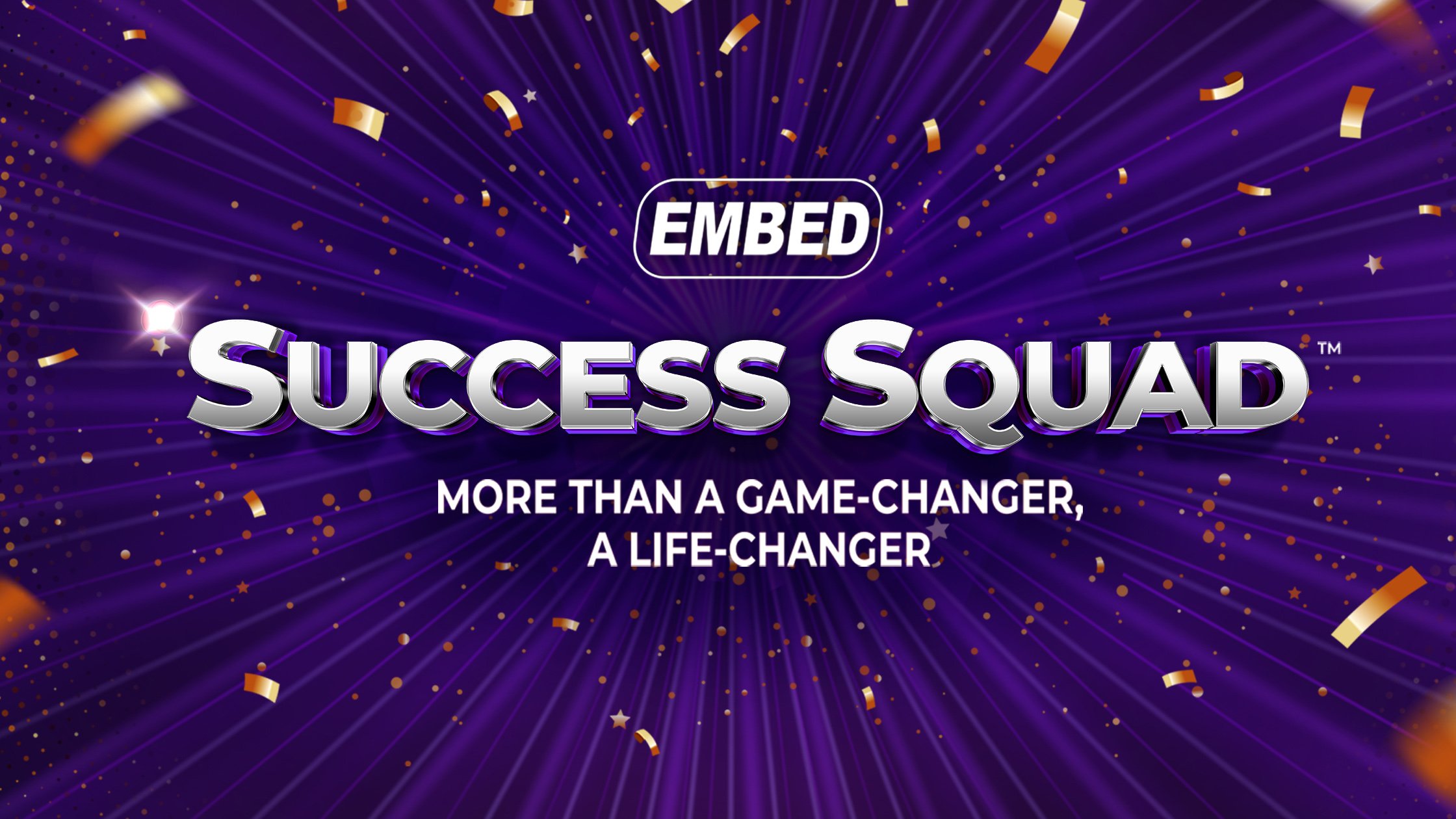 The goal of the Embed Success Squad™ is singular: to take the Embed family to the next level with high-value no-cost perks for every single Embed customer, and it includes the following: exclusive access to Embed's limited-time offerings like free Mobile Wallet for 1 year and free STATS for 3 months; cloud technology consultation from its SaaS experts; best practice sharing from the biggest FECs in the business to know what makes them so successful; complimentary payment gateway cost-savings analysis from the resident Payment Gateway Guru, who just saved an Embed customer 500K simply by helping them change their payment gateway; free printed promotional creative kits to drive consumer adoption of Mobile Wallet; and a choice of tailored training experiences like DIY online training via the Embed Help Centre or 1:1 training. And there's so much more.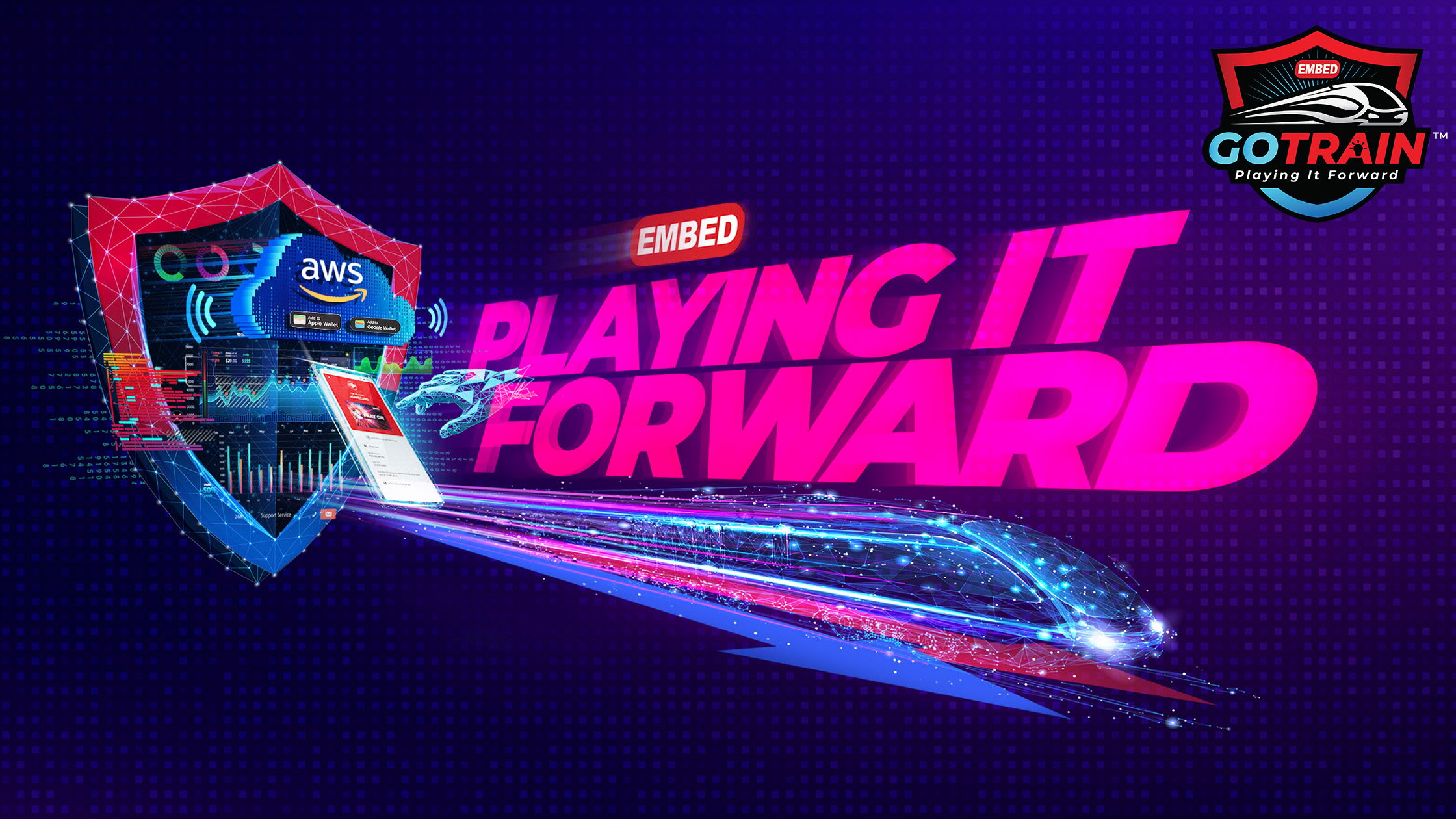 Aside from the DIY online training and 1:1 training, the Embed Success Squad™ is introducing Embed GoTrain™ , a gamified, in-venue training of FEC operators and staff on how to drive greater Mobile Wallet registrations and sign-ups. "The Embed Success Squad™ is excited for customers to take the Embed GoTrain™ and learn how to accelerate Mobile Wallet consumer uptake so they can experience the dramatic results we're seeing across the industry for FECs with Mobile Wallet: double the reload value, using the registered customer data to drive return visits which shorten the revisiting cycle, and experience the operational efficiency of customers reloading before they even arrive at the FEC! This is what we consider transformative business growth. The Embed GoTrain™ promises to deliver training that has never been this fun!" says Joshua Chappell, Embed GoTrain™ Conductor.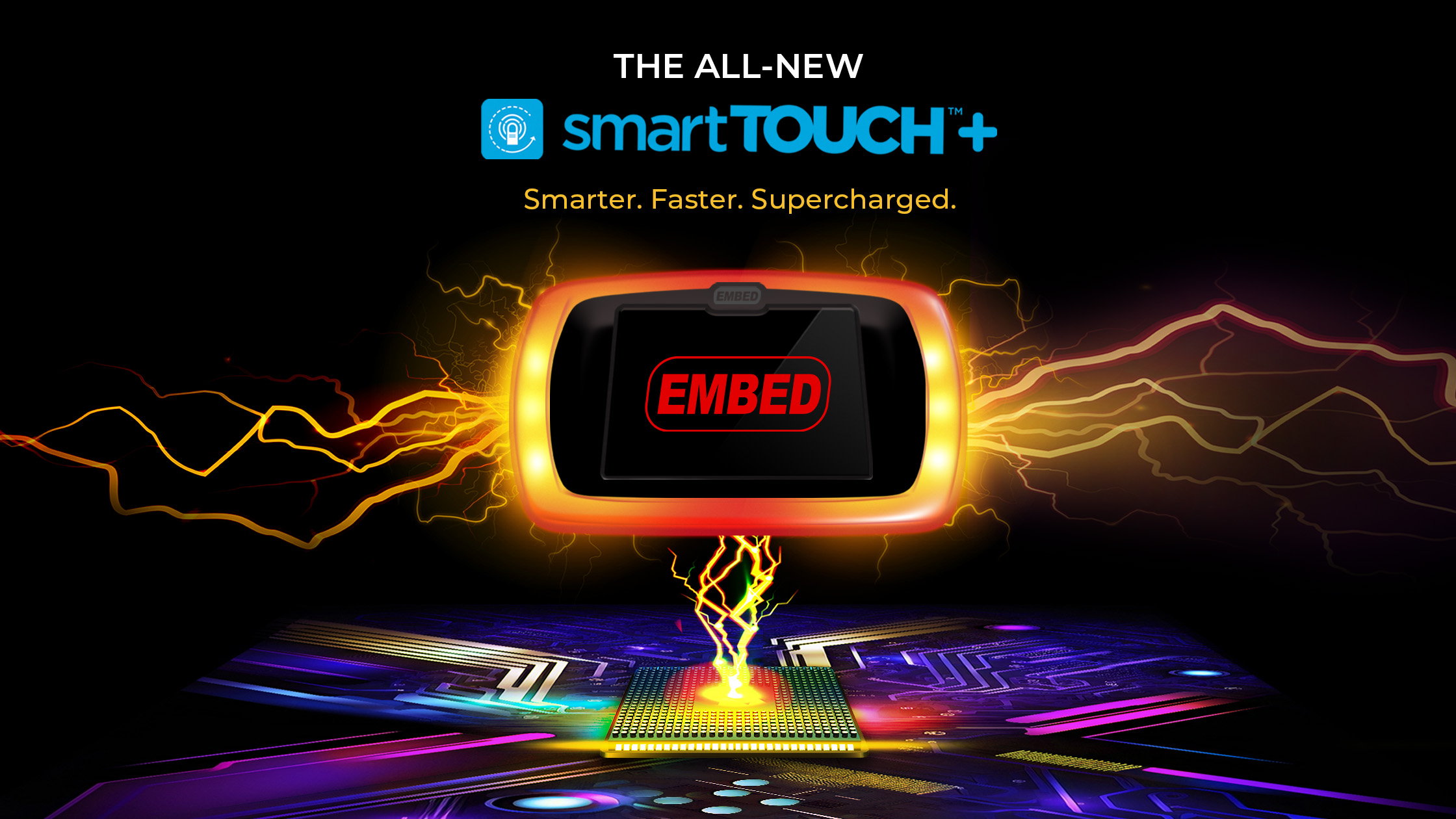 Supercharged Products, Service, and Support
In true Embed style of introducing industry-firsts at IAAPA since 2019 with the Mobile Wallet, CTO Andy Welsh says, "When our customer thrives, we thrive; fuelling us to continue driving customer-centric innovations. This year, we're adding the smarter, faster, and supercharged smartTOUCH™+ to our roster of breakthrough innovations. It's everything our customers love about our current smartTOUCH™ and more."

smartTOUCH+™ is supercharged with 512 MB DDR3 RAM, faster with a 528 Mhz processing power, supersized 4 GB storage; from super signal at 23 dBm and build to transmit data at 2.4 and 5 Ghz - so operators can deliver a superior guest experience while encouraging more spend which affects their bottom line."

To accelerate speed of service, purchase, and replacement of hardware parts and accessories anytime, anywhere, Embed's eSHOP, launched at IAAPA 2022, is returning this year with double the product and parts range, which includes game cards and staff cards. Plus, it has a wide range of new features and functionality, such as 1Click Payment Link. eSHOP access is exclusive for members of the Embed family, with 24/7 support on standby to help assist customers in real-time with their login credentials - "nothing beats fast" indeed.

"We listened to the feedback from our customers and worked in real time to deliver everything they requested and more! This frees up more time for FECs to focus on their operations to ensure no downtime occurs during operating hours because of missing parts or manual back-and-forth processes, like quotes, quote approvals, and invoices," says Megan Lim, Embed's Global eCommerce Director. "Operators can do it online in a heartbeat in just 3 easy steps: Select. Ship. Pay."

Embed continues to lead the industry in customer support with a 99% Consumer Approval rating, widening the overall service, care, and training support area with the Embed Help Centre, the world-class support and training platform created on Zendesk for the Embed family.

The Embed Help Centre, launched at IAAPA 2022, is enhanced with features and functionality, like
MY TICKETS on the main menu, enabling customers to check all their ticket status – including Embed GoTrain™ requests, eSHOP access requests, and support tickets. Easily accessible by anyone in the Embed community with Help Centre access. "There's no 'set it and forget it,' having a customer-centric company culture means we continue strengthening the platform with new features and fresh expanded content to enable customers to maximise their system with online training on the Embed Help Centre anytime, anywhere at their own learning pace with over 500 articles (with embedded videos), user guides, and 70+ training videos and tutorials," says Michael Lopez, CXO at Embed and North America & South America GM.

Coming Up
Catch the Embed team at IAAPA Expo Orlando from 14 to 17 November at the Orange County Convention Center, Orlando, FL. To register for the event or to view Embed's full trade show schedule, click here. Attendees can expect free demos of its roster of integrated hardware and software solutions such as the Mobile Wallet, STATS, smartTOUCH+, KIOSK+, and TOOLKIT suite, and a showcase of game cards and wearable media at the show-stopping Bling Trunk. There will also be daily Happy Hour events from 1 PM to 5 PM.