As the world pivots towards normalcy amidst COVID-19, restrictions are universally eased, businesses are recovering, and the amusement, entertainment, and leisure industries are speeding on the road to recovery. While consumers are on a revenge-spending spree to make up for two years of pent-up demand for connections and entertainment, now more than ever, family entertainment centers should deliver the promise of a safe and seamless guest experience.
Keeping Our Ear to the Ground
Given yet another transition in the consumer landscape, trade shows like the Amusement Expo International (AEI) and Dubai Entertainment, Amusement and Leisure (DEAL) Expo are great avenues where business solution providers like us can keep a finger on the pulse of the industry - and spend quality time with our customers, partners and friends.
Here's why we love trade shows like these:
A Platform for Continuous Training, Support, and Care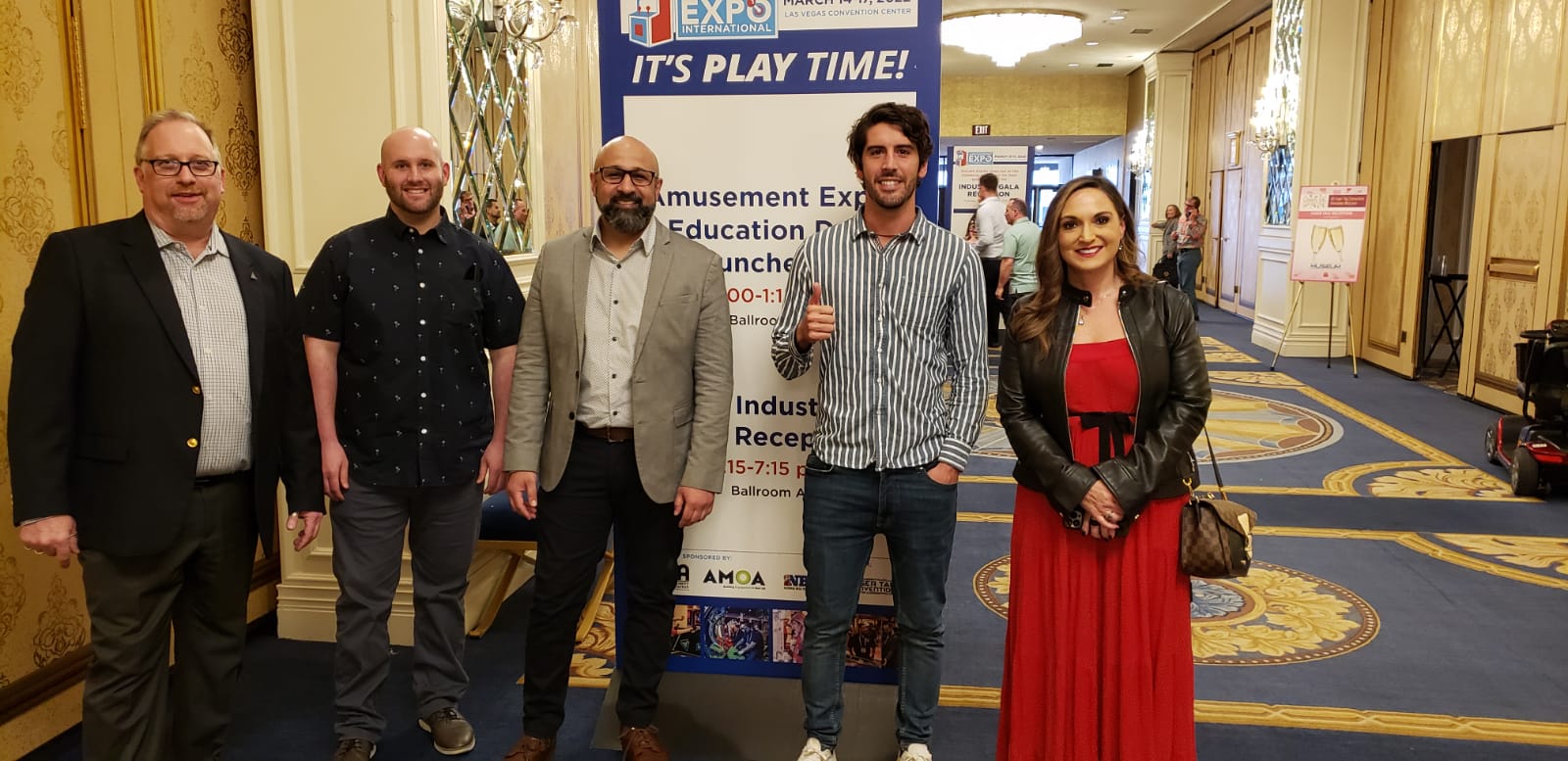 In-person events are highly effective avenues to listen to our customers. While we have our 24/7 support around the world, nothing beats real-time exchanges, knowledge transfer, cross-pollinating tech development ideas, and more.
This is why we took the opportunity to host a two-day Embed 101 seminar at the Amusement Expo held on March 16 to 17 in Las Vegas - enabling our customers to maximise their current Embed system. The sessions were held an hour before the show opened and covered how to optimise our award-winning Mobile Wallet and smartTOUCH arcade debit game card system to drive revenue, return visits, and gain meaningful consumer insights at their venues. This training attracted non-customers as well!
Demo Over Drinks
Happy Hour events at the booth are always a hit! Not only do we get to demo our latest breakthrough innovations like the KIOSK+ - the sleek, modular hardware that increases game room floor revenue per square foot - but we also reached out to customers, friends, and partners to catch up over beverages. We celebrated the exceptional ladies in the industry over International Women's Day Happy Hour and had a good time over the special St. Patrick's Day session at the Amusement Expo.
On the other side of the world, right after Amusement Expo, the Embed Mavericks flew to Dubai, UAE for the much-anticipated DEAL Show, which took place from March 28 to 30.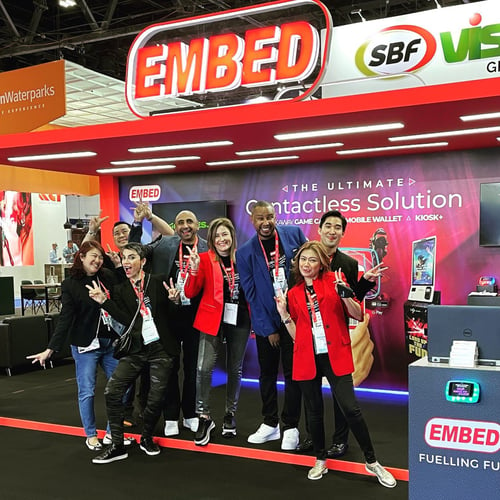 With our global presence in 56 countries, we recognised the importance of the Middle East a long time ago, establishing a local office and team in the region in 2013. While the industry is growing at an annual rate of roughly 11%, things are faster in the Middle East - with a growth rate of approximately 13 to 14%.
The reason for this rapid growth is that the region has consistently recognised the value of entertainment as part of its core strategy, and provides world-class experiences to residents and tourists. In fact, the industry is included in His Royal Majesty's Saudi Vision 2030, with an aim to diversify the country's resources. That's one of the reasons why our participation at the DEAL Show was a no-brainer for us; we got to see our long-time Saudi customers! Here are more of the things we loved about the experience:
The Demand for Cashless Systems
To further deepen our roots in the KSA, we joined the DEAL Show as we see many Saudi entrepreneurs enter the entertainment market requiring a cashless system that can offer as many business modules in a single solution - much like our TOOLKIT suite. As our system is fully compliant with local Saudi system laws, we've been in Saudi for years and can cater to these multi-attraction entertainment centers.
Dubai Eye Live Radio Show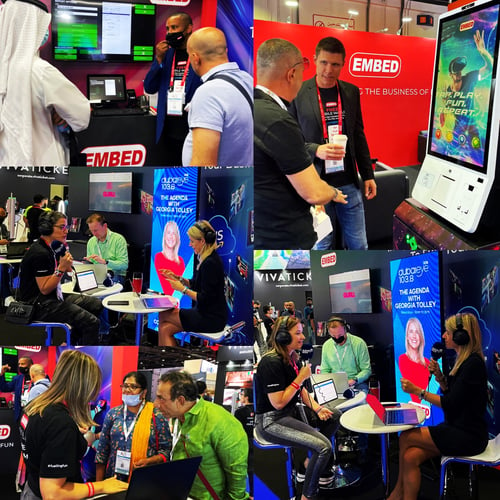 It was an amazing opportunity to talk about the flourishing entertainment industry in Dubai and the breakthrough innovations under our belt at The Agenda with Georgia Tolley LIVE radio from our DEAL Show booth, broadcasted widely across the countries in the Gulf region. We look forward to more meaningful connections like this.
Flaunting the Bling Trunk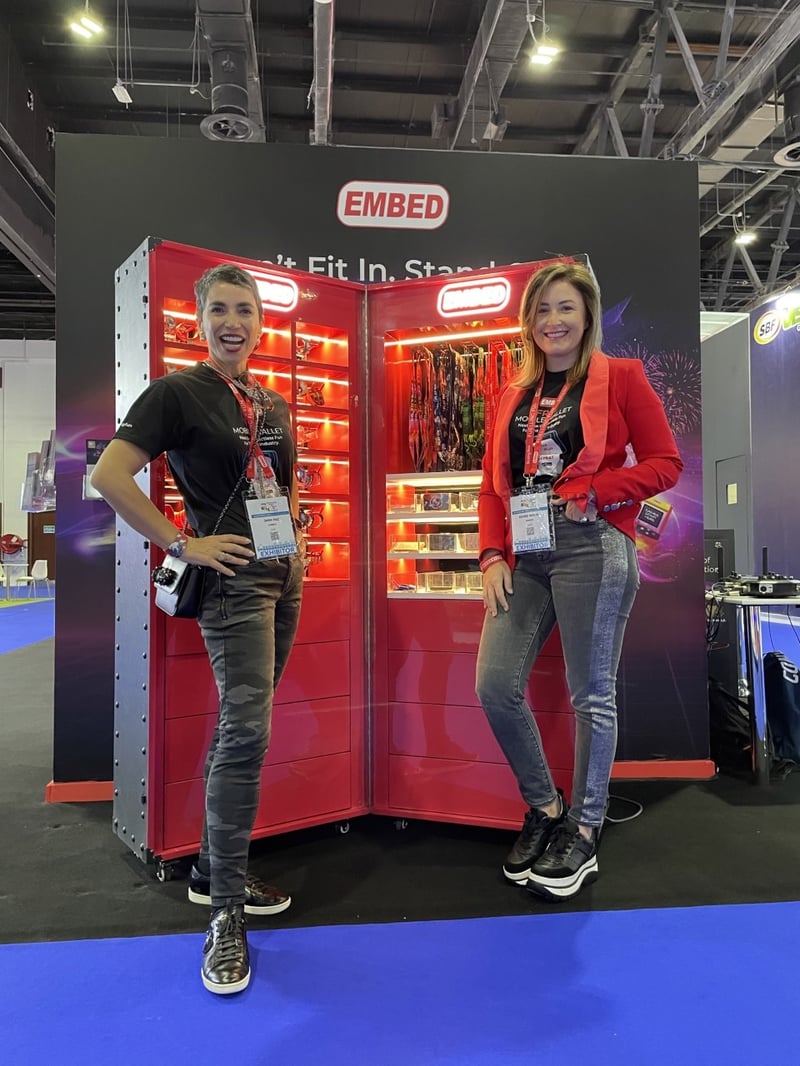 From our show-stopping Bling Bar at the Amusement Expo, our Bling Trunk made its debut at DEAL! Our full range of RFID wearables quickly captivated show participants - especially the new Breakaway Game Card, a hybrid mix of the traditional game card and wearable media.
An After-Party "Into the Future"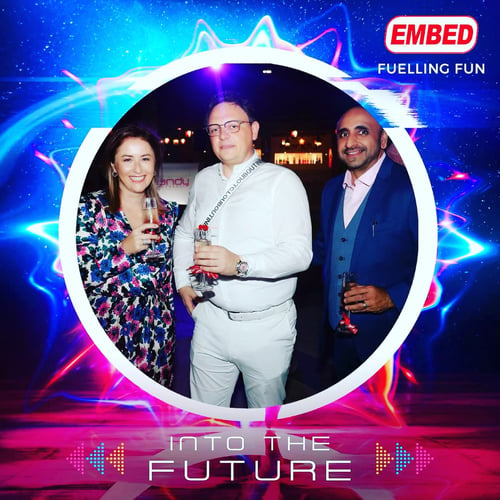 We hosted our very first DEAL Show after-party - a futuristic night of networking over cocktails with our industry friends and partners. Here I am pictured above, on the left of Roger Tubee of the Veltmeijer Group, the Netherlands. What an epic way to wrap the show as we propel FECs into the future with our breakthrough innovations.
See you at SEA!
Catch our team in action at the upcoming Saudi Entertainment & Amusement (SEA) Expo in Riyadh, May 16 to 18. You can schedule your meeting in advance here.
With you in the business of fun,