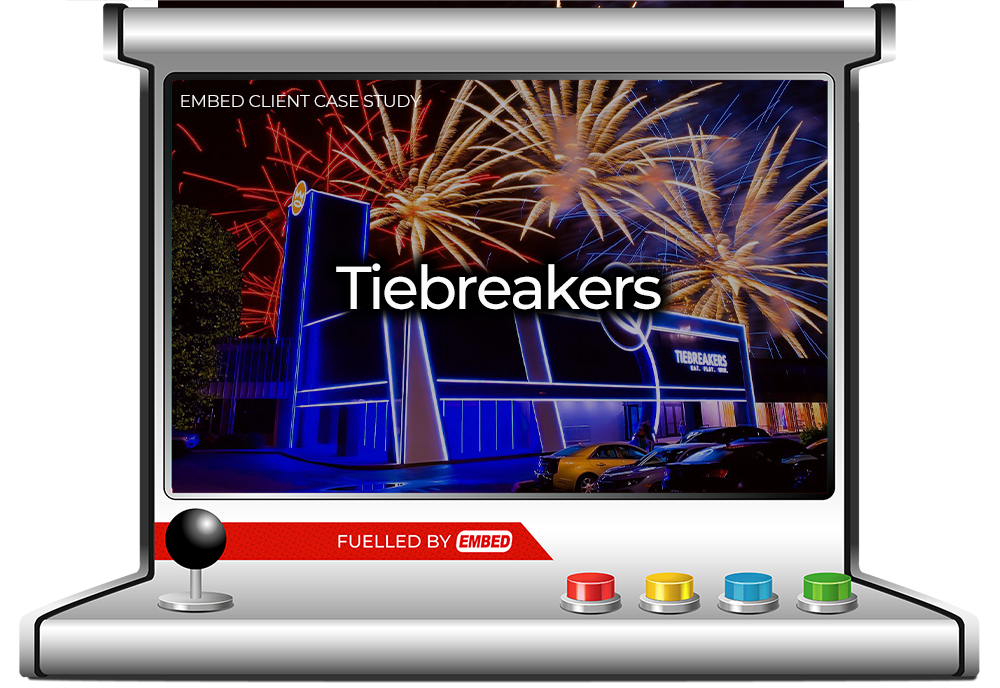 Challenge: Operational & Revenue Inefficiencies, Customer Experience Difficulties, and the Global Pandemic

As a new eatertainment concept, Tiebreakers barely got a moment to shine before the COVID-19 pandemic shut down the fun. Upon opening as a sister company to the Gatlinburg Space Needle and other FECs in Tennessee, Tiebreakers faced some operational challenges early on.
With limited staff, the new FEC struggled with basic operations like keeping games up and running, tracking revenue, and keeping redemption items and game cards in stock - all because of the pandemic.
Tiebreakers also encountered hurdles in identifying and resolving where and when downtimes happen at every location. As their business is reliant on the coin-operated arcade as the biggest revenue stream, there must be a way to ensure that downtimes are to a minimum, and if possible, resolved immediately.
These trials pushed Tiebreakers to find ways to offer a more seamless guest experience while at the same time creating a significant impact to their bottom line.


Solution: Switching all Locations to Embed's Integrated Hardware & Software Solutions
Transitioning from coins to Embed's cashless system enabled Tiebreakers to experience dramatic improvements to their operations, revenue, and the overall guest experience.
Adopting Embed's Software as a Service (SaaS) solutions like Central Reports and Mobile Wallet have been game-changing additions to the premier destination, addressing the operational challenges they have been experiencing.
Central Reports has kept Tiebreakers staff aware of potential issues that could arise at any given moment, enabling them to easily manage inventory and monitor revenue. For Derek Shropshire, Chief Operating Officer, this smart reporting hub helps in making data-backed decisions that will impact revenue:
"Central Reports is big. We've been able to finagle our reporting where we do hourly reports so that the CEO Eric Hensley and I are always informed with where our locations are on an hour-by-hour basis from a revenue standpoint. We also have a view from a game-offline standpoint," he explains. "We can then reach out to the operations teams of those locations to get the games fixed," he proceeds.
Shropshire also details how essential Central Reports is to tackle their previous challenges with inventory management: "We heavily rely on reporting. The data that's provided is necessary because both our purchasers and buyers know which redemption items are flying off the shelves, and what they need to reorder," he continues.
Aside from these, Central Reports has helped Tiebreakers get to the bottom of cutting down their losses. "We also use Central Reports from a loss-prevention standpoint. For example, to see why we gave away a PS5, to go back and track that, and to see how the card was used - it's been seamless," says Shropshire.
The Mobile Wallet has similarly enhanced the way Tiebreakers operates. It has helped elevate the guest experience to the now contactless era. While still at the early stages, Shropshire lauds its capabilities: "We really like what we see, and definitely think it's going to make a huge impact on our bottom line - on our revenue. To give guests that ease of purchase - it all goes back to whom you are making the switch for from coin-operated to cards."
On its relevance to the guests, Shropshire says: "It is Embed's way of not making customers think when they're playing. The Mobile Wallet removes roadblocks to make it easier for guests to have fun."
Aside from SaaS solutions, the Embed system's versatility keep operations running smoothly and centralized. "We've been able to manipulate and modify the Embed system to do a lot of things that maybe it wasn't even intended to do," appreciates Shropshire. "All of our card systems run on it, and we also currently use it to charge for our Hyperbowling. We even used it for our restaurant while waiting for something to be installed," he adds.
Shropshire also lauds the flexibility of Embed's point-of-sale: "We do have a lot of products that may not be ran by Embed, but we still sell it through Embed seamlessly. Some of them are Hologate and bowling."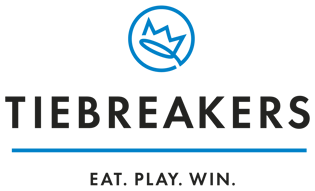 Client: Tiebreakers
Overview:
Tiebreakers is a premier entertainment eatery offering unique experiences such as Hyperbowling, axe throwing, Hologate, putter golf simulator, VR and multiple realities, an arcade with over 100 games, and a full bar and restaurant.
An additional concept to an already successful group of family entertainment centers, Tiebreakers opened its doors in Greenville, North Carolina in 2018.
Website: https://tiebreakers.com