DALLAS, TEXAS, April 3 2023: Embed, the ultimate cashless solutions provider for the amusement, entertainment, and leisure industries, graced the Amusement Expo International (AEI) from March 29-30, 2023, and showcased STATS, the new data visualisation dashboard designed to change the way FEC operators analyse reports.
STATS Goes Global
Consistently the demo-in-demand at DEAL Show in March 2023 and IAAPA Orlando in 2022, STATS continues its successful streak of breaking barriers in what Software as a Service (SaaS) products can do for a family entertainment centre. Developed in collaboration with Amazon Web Services (AWS), STATS' powerful data and report visualisation is designed to help FECs worldwide transform guest experiences, improve operational efficiency, and boost revenue using data.
Embed Chief Management Consultant Kash Ahmad says, "STATS is on a roll – such a fantastic uptake of this breakthrough innovation at AEI! We have loyal customers who are thrilled to apply this cloud-based solution in their venue that has AWS in the backend – we had sign-ups from both single and multi-location customers since STATS is designed for operators of all business sizes."
"We just love the curiosity and feedback we are getting from customers and prospects about the virtue of SaaS products like STATS," says Renee Welsh, CEO at Embed. "We are just as excited to move FECs forward to digitalisation and automation with STATS, helping operators eliminate manual and counterproductive data work and start making informed business decisions on staffing levels, scheduling, revenue forecasting, and even inventory through real-time reports."
STATS' in-depth, dynamic visualized data reporting is built with AWS's global cloud infrastructure for accessibility, security, and low latency.
The Results Are In: Mobile Wallet Transforms Revenue, Profit, and Operational Efficiency
Aside from STATS, metric results from Embed customers using the Mobile Wallet also highlighted the importance of SaaS in boosting FEC revenue. Launched in 2019, this virtual game card is still the only non-banking, non-finance, or loyalty brand certified by Apple and Google. The Mobile Wallet sits in a consumer's Apple Wallet or Google Pay – with no additional app download required.
FEC operators, large and small, are showing the same average metric results with Mobile Wallet use: reload value 5x that of cash, at $50.57 average Mobile Wallet reload value - a tremendous jump from $31.95 reload value when guests use a credit card to top up their game card.
60% of the Mobile Wallet reloads happen offsite before the consumer even steps foot in the FEC! Once at the venue, guests don't have to leave the game to reload; they can do it from their phones. This is the most revolutionary revenue/profit and operational efficiency that results from new technology in the industry.
"Embed's Mobile Wallet metric performance results are simply transformational and I loved sharing it with customers and industry media! The fact that there's no risk of losing the game card frees a consumer to go big when reloading their game card because it sits in their mobile wallet along with their credit cards, protected by secure mobile encryption technology. There's also no barrier to entry because there's no app to download. Consumers will not download an app that doesn't offer wide value, which is just more work for operators to maintain versus the straight-forward solution of adding a game card to the mobile wallet, done simply by scanning a QR code," says Sara Paz, CMO at Embed.
Here are other highlights from the show:
"Beyond the Transaction" - Education Conference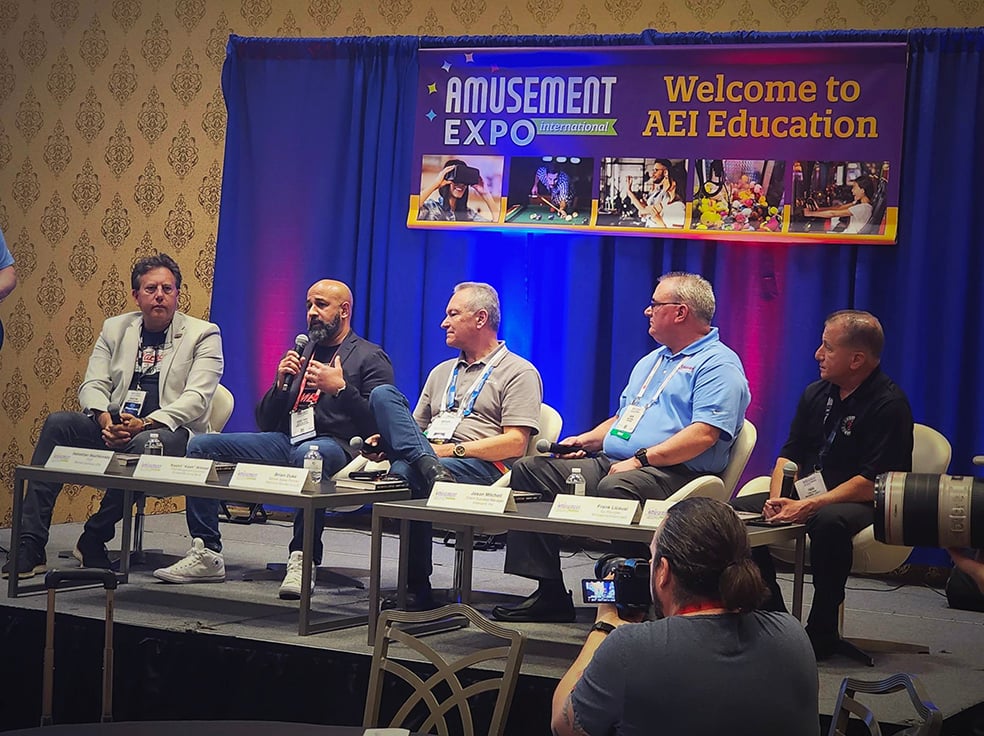 Embed Chief Management Consultant Kash Ahmad sat among panelists in a discussion of how card reader systems can help boost revenue through tracking game and guest metrics.
The Embed System at the FEC of the Year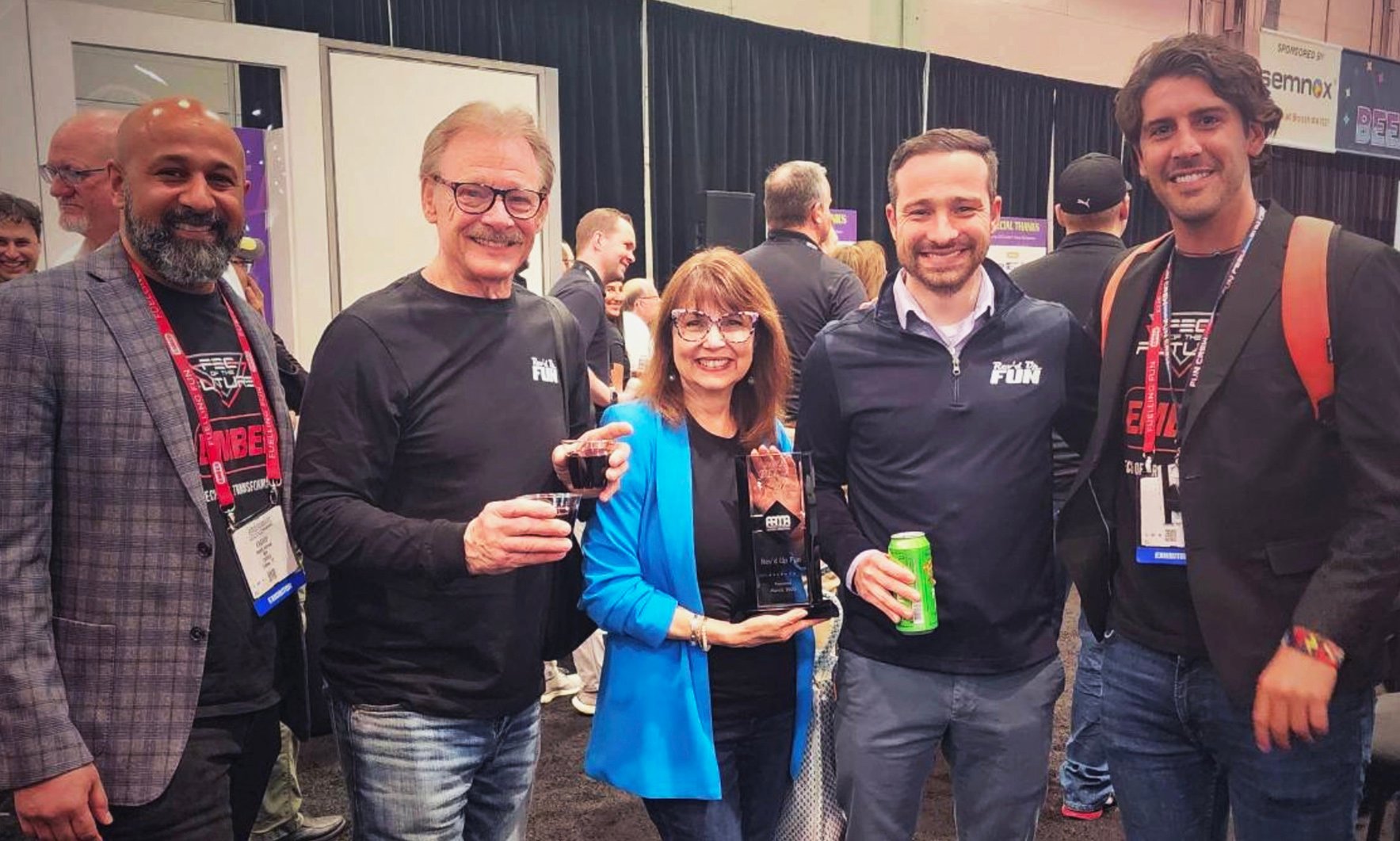 Enabled, empowered, and eased by the Embed card system since 2018, Rev'Up Fun was named "FEC of the Year" by the American Amusement Machine Association (AAMA)!
Demos, Drinks, and Dinners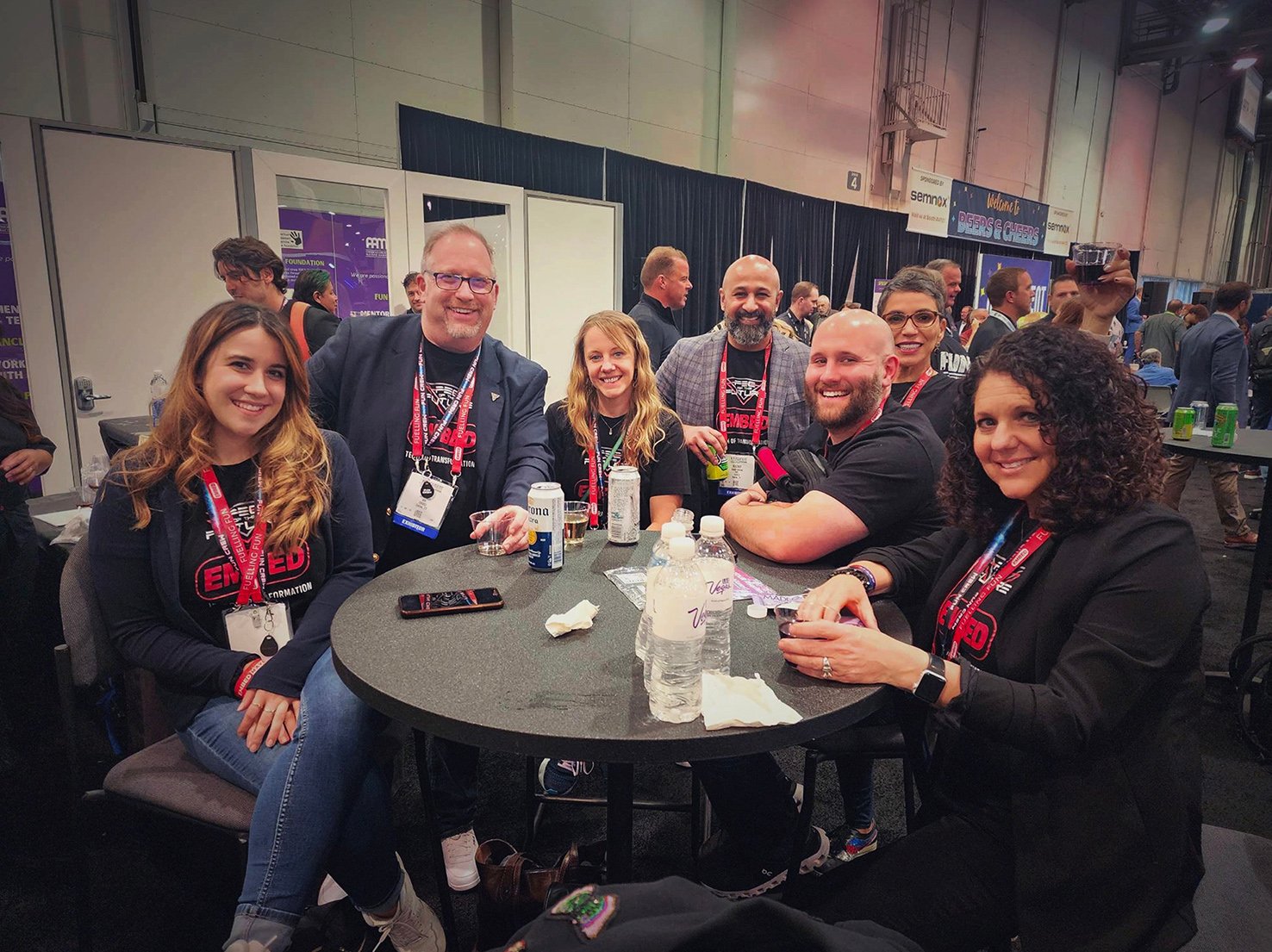 The Embed Mavericks presented free demos of the latest breakthrough innovations and engaged customers and prospects over Happy Hour sessions. To stay attuned to the needs of operators, the Sales Team also caught up with customers over dinner meetings.
Hosted by AMOA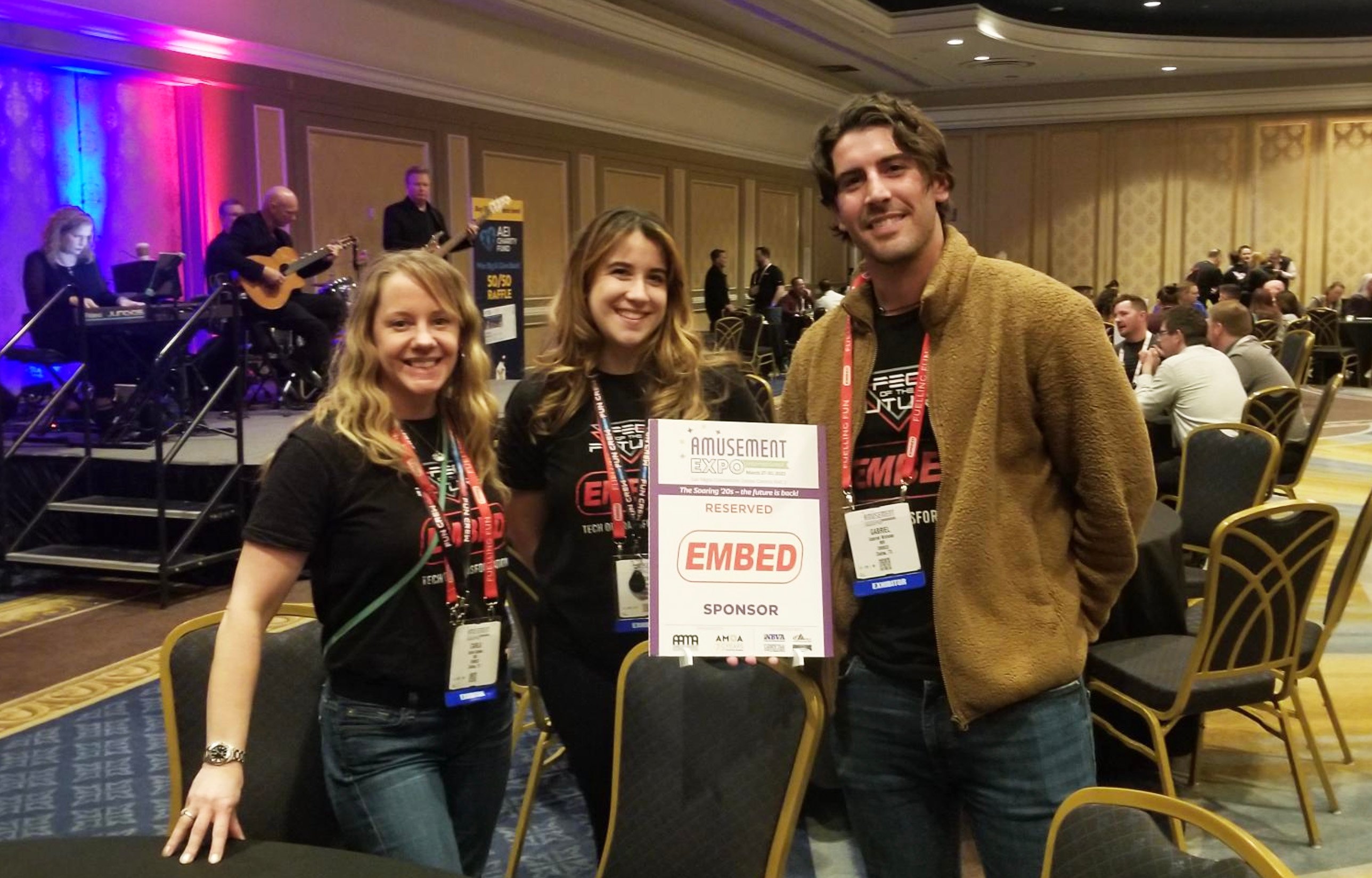 Embed participated in the All-Industry Reception and Beers & Cheers events hosted by the Amusement and Music Operators Association (AMOA).
Catch the Embed team and the Tech of Transformation next at the Saudi Entertainment and Amusement (SEA) Expo (May 28 to 30) and IAAPA Expo Asia (June 13 to 16). For the full trade show schedule, click here.