The coronavirus pandemic has exposed weak spots in some businesses' strategies and forced them to innovate far faster than they might have otherwise. The experts at McKinsey say that prioritizing innovation today is the key to unlocking post-crisis growth, which couldn't be more accurate in the family entertainment industry.
According to a McKinsey survey of more than 200 organizations across various industries, 90% of executives said, "they expect the fallout from COVID-19 to fundamentally change the way they do business over the next five years," while having a lasting impact on their customers' needs. However, more than three-quarters also agreed that the crisis will create significant new opportunities for growth.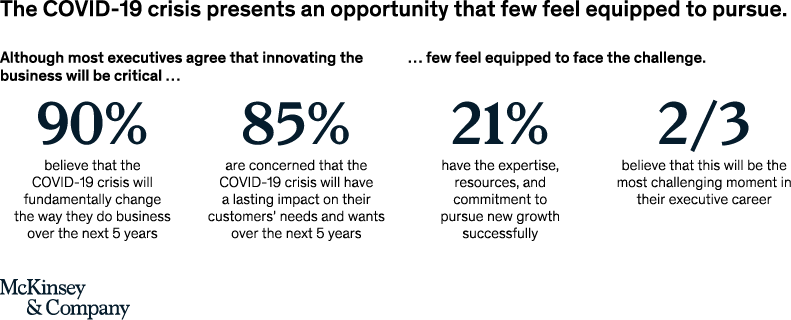 Sudden pivots observed during the COVID-19 pandemic include:
Changes to Sales Models:
Need for New Offerings:
Rapid Changes in Consumer Behavior:

Influx of Competitors from other Industries:
Businesses can gain long-term advantages by understanding such shifts and the opportunities they present. Forward-thinking organizations and visionary leaders embrace innovative ways of doing things, challenging the done and redone, and exploring the strategic "what ifs" to ensure their businesses' survival.
McKinsey recommends taking on specific urgent actions during times of crisis:
adapting the core to meet shifting customer needs

identifying and quickly addressing new opportunity areas being created by the changing landscape

reevaluating the innovation initiative portfolio and ensuring resources are allocated appropriately

building the foundation for post-crisis growth to remain competitive in the recovery period
The world will never be the same after the worst of this pandemic. There is a new normal coming, and if you're waiting for things to return to the way they are, you're going to be left behind.