Introduction
Cash is notoriously covered in germs; studies suggest that paper bills contain bacteria and viruses for days, leading to the spread of infectious diseases. COVID-19 brought this issue to the forefront. According to the Federal Reserve, the lifespan of various bills ranges four to 15 years, meaning cash currency is filthy because it has a lot of time to accumulate germs.
As restrictions ease and phased reopening commences, new "high-tech, low-touch" family entertainment center operations are emerging.
How do you revitalize your business in a post-pandemic environment and continue to weather the storm? The answer lies in embracing contactless business solutions for your family entertainment center. And here's the big surprise awaiting you: the business solution acts as manpower, so you require less manpower, you achieve greater operational efficiency while driving more revenue and profit.
Table of Contents
The Value in Going Cashless
Paper money and coins are well known to be associated with the spread of germs and infections, a problem that cashless and contactless forms of payment are not subject to. If your family entertainment center is still utilizing coins or token systems, the circulating currency invites the liability of germs spreading from person to person.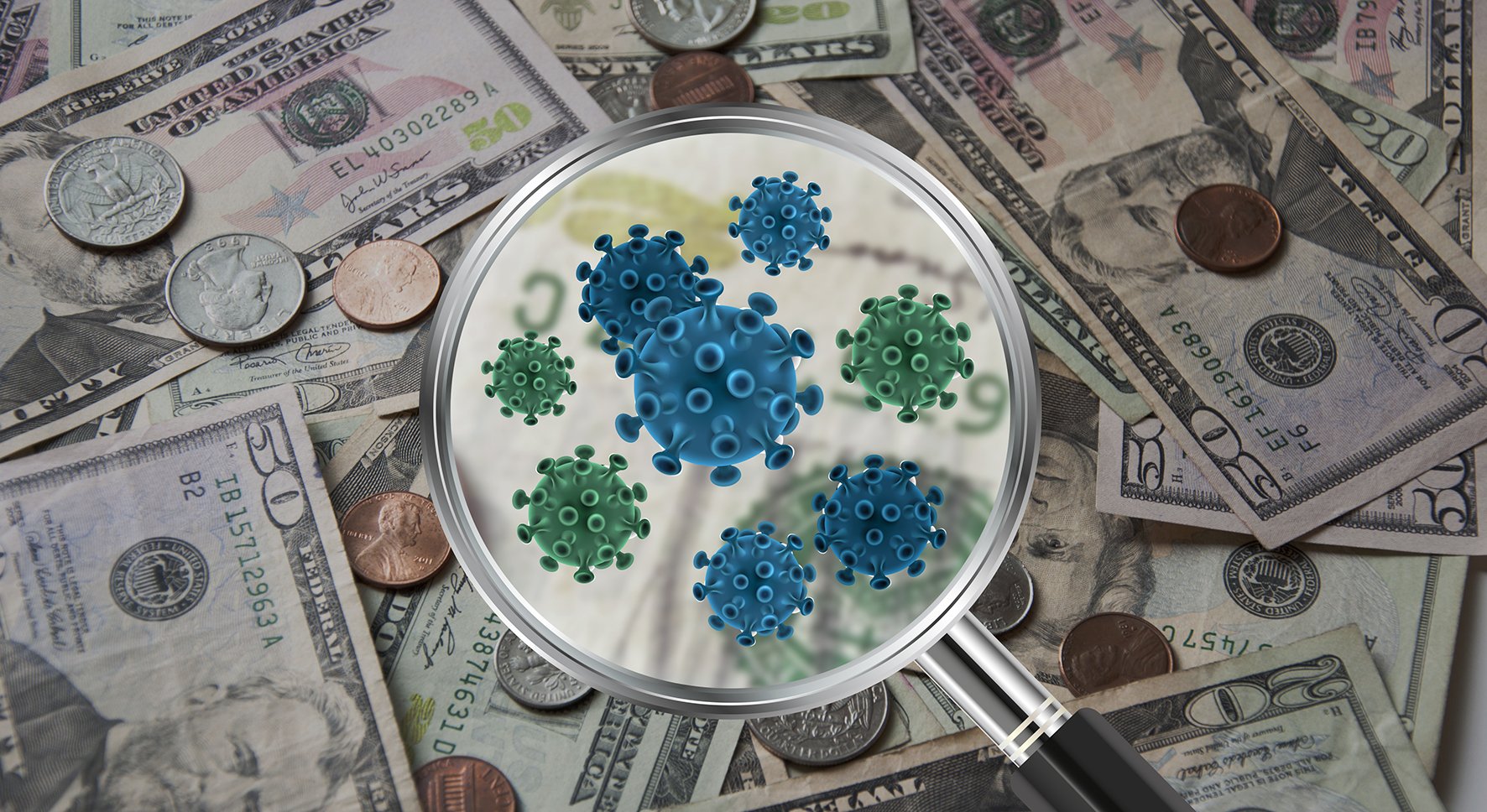 Customers now expect the availability of cashless and contactless payment options in your venue, allowing them to skip the lines and minimize contact with people and high-touch surfaces.
By equipping your family entertainment center with a cashless business solution, you're incorporating technologies that deliver a safe, seamless, low-touch payment and FEC experience.
Coronavirus – The Driving Force for Contactless Payments
It's becoming increasingly apparent that the COVID-19 pandemic has altered some things permanently: the customer emerging from the pandemic will be different. This fact is unequivocal, undebatable, and 100% certain.
They will have a newfound appreciation for social connection (from a safe distance) and will not want to touch cash, coins, papers, anything that can transmit viruses. This acts as a forcing function for our industry to become contactless overnight.
We can help you rewrite your history with a better, stronger business operation for the consumer who awaits and protect your FEC from the coronavirus.
Avoid the Line with A Self-Service Kiosk
In the age of physical distancing, no one wants to stand in long lines in close proximity to other people. Installing a self-service kiosk offers customers the quick convenience of reloading their game cards and checking balances without having to wait in line for a person behind the counter.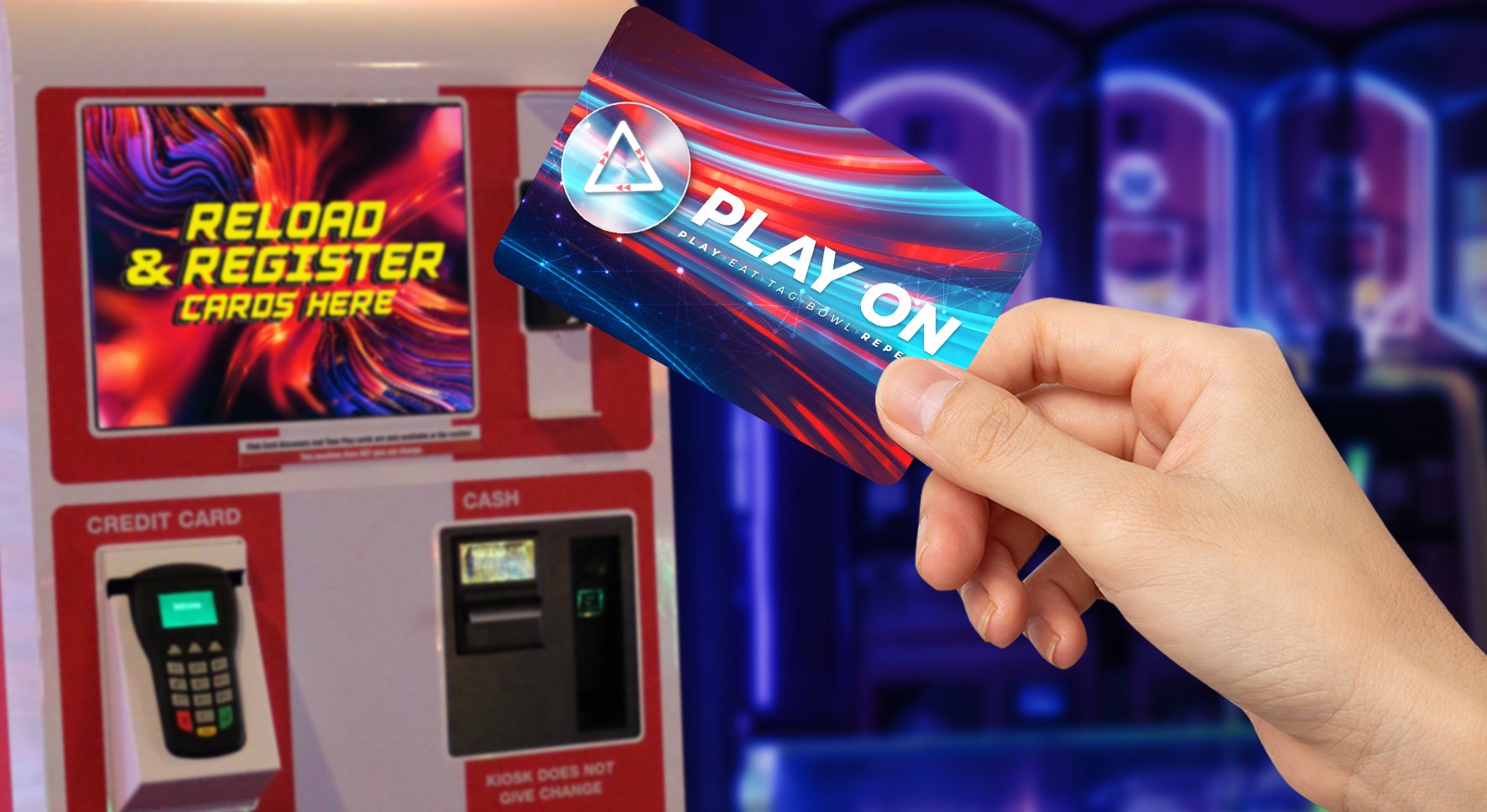 Your kiosk can also function as a "staff member," further reducing risk, cost of wages, and taking the pressure off of limited staff in busier times.

Find out some other ways that a kiosk can support your guests and overall business.
Game Cards, Wearable Media, & Card Readers
Game cards and wearable media create convenience for guests and help avoid the spread of germs caused by the exchange of coins, tokens, and paper tickets. Card readers, particularly those that accept contactless payments, significantly reduce human contact during a transaction.
Operating with coins and tickets is becoming too outdated and costly for a family entertainment center to consider. Employing a contactless business solution in your family entertainment center will allow you to be completely safe and COVID-secure.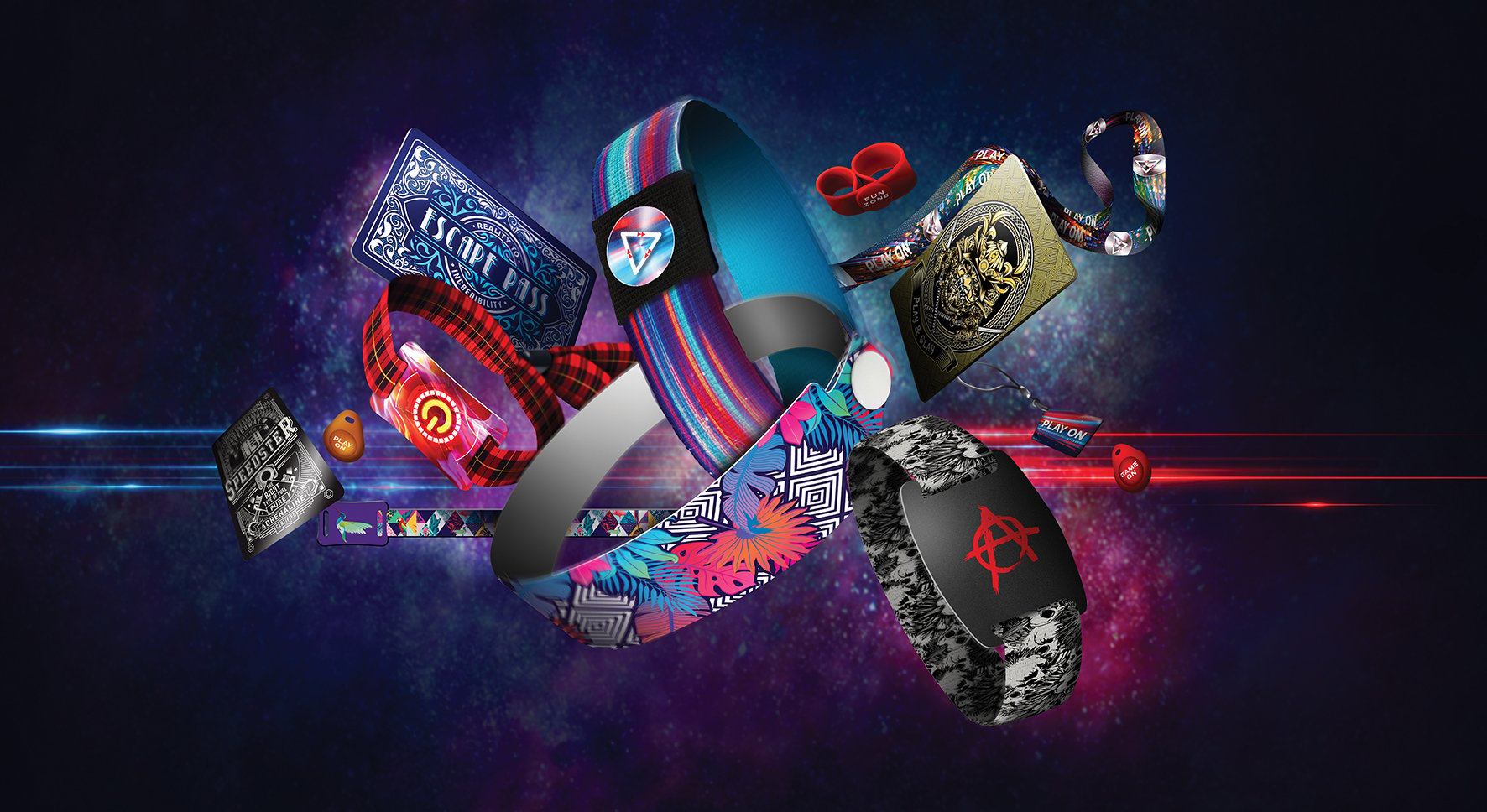 Take a more in-depth look at how game cards, wearable media, and game card readers can help you mitigate the transmission in your FEC.
Mobile Payments Are A Necessity
The coronavirus pandemic has resulted in a shift in consumer behavior. More people worry about catching coronavirus from handling cash or touching payment devices, as the World Health Organization has recommended that people use contactless payment wherever possible.
But now post-pandemic, customers will expect to be able to pay, play, and have fun with a peace of mind. Mobile payments are playing a large role in this, allowing people to have a fully contact-free payment and FEC experience from the comfort of their phone.
As more people use digital wallets, customer expectations grow. Anywhere that doesn't offer that technology stands out, and not in a good way.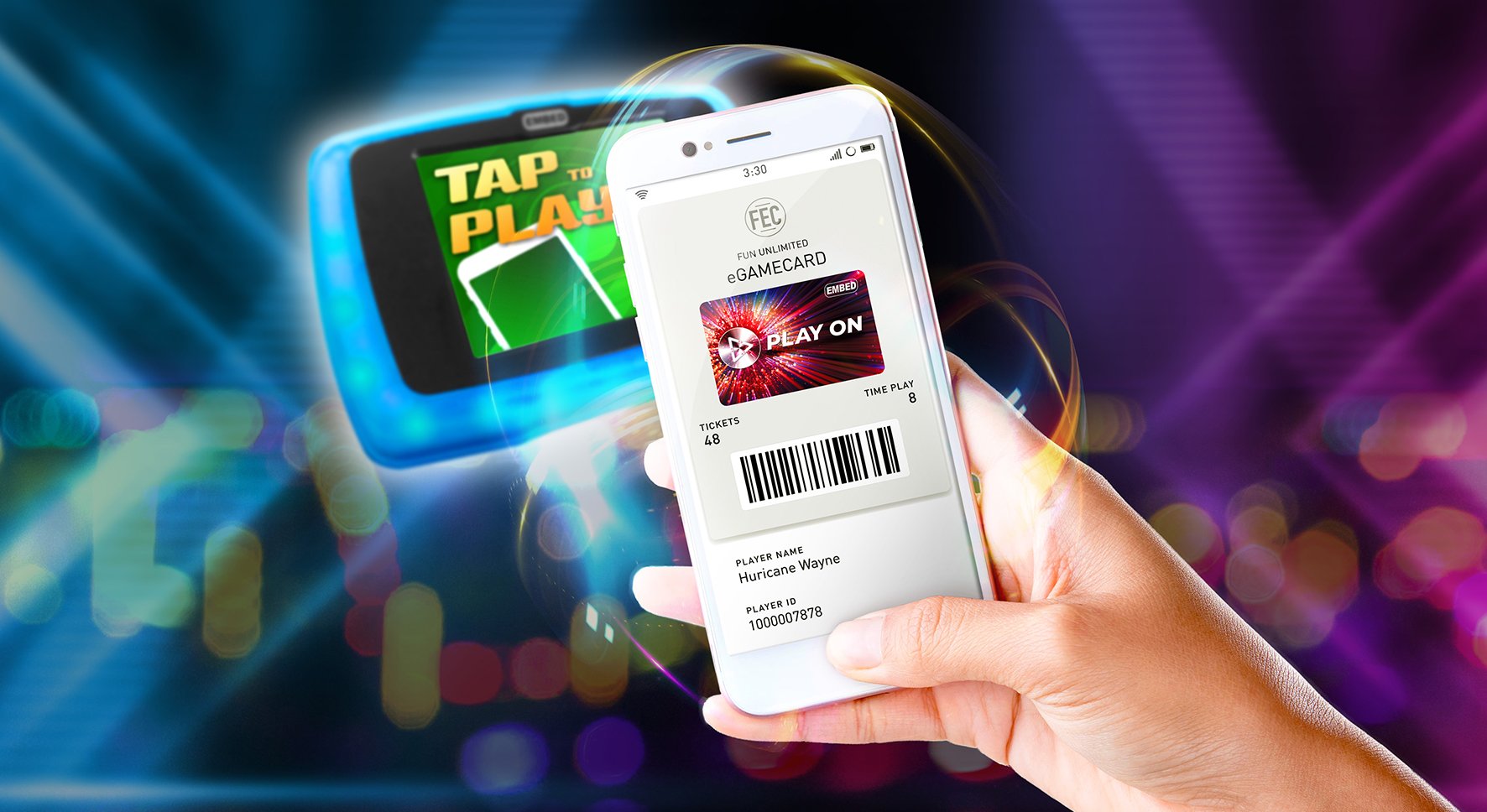 Look at how you can use a digital wallet to improve the customer experience at your FEC.
Smart Reports and Real-Time Analytics
New reporting capabilities give a great insight into your business's actual performances, allowing you to compare results from previous weeks, months, or years, identify trends, capture results of marketing strategies, and assess the results of goals that you've set.
Furthermore, you can check your FEC's real-time analytics, assessing your day-to-day performance and tracking customer details for clear visibility into who played which games on what date/time (in the event of an outbreak.)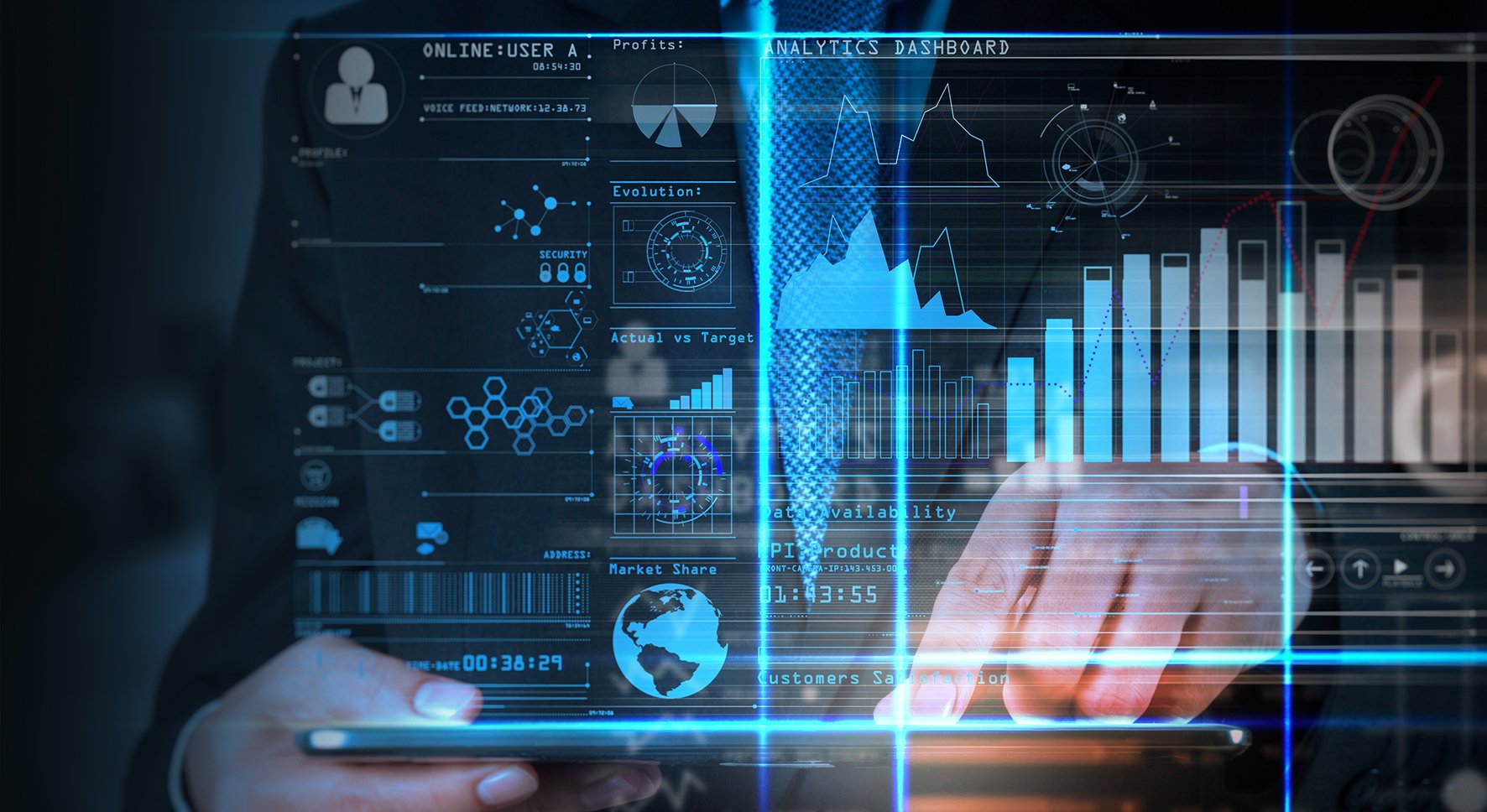 The ability to react to any small issues can mean that your business can avoid any large-scale problems.
Capacity Management - Smart Ticketing, Booking, and Reservation Systems
Physical distancing is the new normal – and won't change any time soon – impacting game room layout and requiring capacity management operations.
It is necessary to ensure customers have a safe distance apart in your location, and the equipment is cleaned between players, impacting capacity and requiring new capacity management measures. Not only will you need to re-evaluate your capacity, but you will also need to establish new operating processes to manage capacity.
Much like the trampoline park model, implementing an online booking system will allow you to manage capacity and highlight your available openings for certain attractions such as go-karts, laser tag, bowling lanes, and VR.
The smart ticketing systems' main benefit is that all your ticketing, bookings, and reservations are streamlined into one place, meaning that you can identify and manage each appointment.
Conclusion
The world will universally emerge more tech-savvy – from government institutions, which outlawed cash currency during the pandemic, to family entertainment centers who seized the opportunity to integrate tech into their business operation to improve efficiency and productivity, and profitability.
Contactless payment technology such as Embed's Kiosk and smartTOUCH readers ensure eliminated risk from unhygienic coins, paper tickets, and cash payments. Giving your guests the ability to game using a virtual game card on their mobile (enter Embed's Mobile Wallet), which means zero contact (no app download), dramatically reduces the risk of any ole virus transmission.
Fun is not overrated – it just needs to change slightly. The technology is available and FREE. Ask us how today!