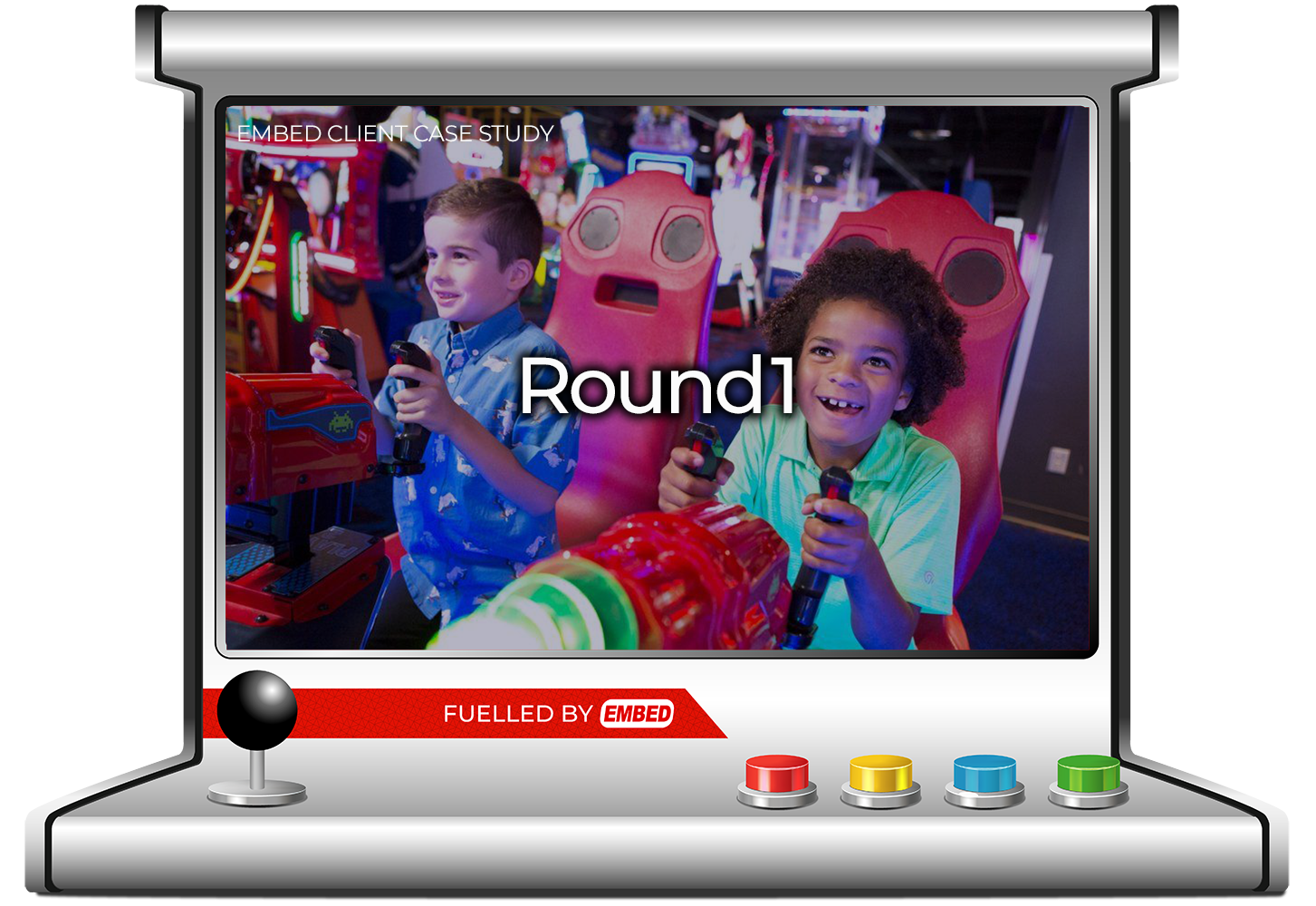 Client: Round1 Bowling & Amusement
Overview: Round1 Bowling and Amusement is the ultimate entertainment spot for the entire family with wall-to-wall attractions including bowling, arcade games, karaoke, billiards, and delicious food. Round1 successfully established its national brand in Japan, opening in 1993, and in 2008, expanded overseas to the United States for continued growth.
Round1 Grapevine, located inside Grapevine Mills Mall, opened in 2016 and was its tenth location that installed the Embed solution.
Website: https://www.round1usa.com/