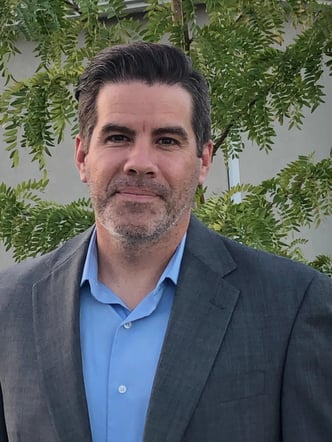 Jeremy Dickamore
Senior Strategic Partner Manager, Global Payment Integrated


Jeremy Dickamore has worked in the Payments Industry for going on 5 years. He is a Sr. Strategic Partner Manager at Global Payments Integrated and has been instrumental in supporting partnerships, from analyzing a business domain to strategic planning, resulting in increased revenue and profitability for all parties.

As part of working in payments, Jeremy has worked hard to find ways to bridge the gap for businesses and their payment technology solutions. He has a strong knowledge of integrated payments which allows him to serve and support numerous industries including: entertainment, retail sales, healthcare, and wineries. Jeremy is energetic and loyal both in his professional and personal life. He resides in Utah with his family and enjoys a wide range of outdoor activities with his wife and three children.

Doug Roth
Owner, Scary Strokes



In 2017, Doug and his wife founded Scary Strokes, an 11,300sqft FEC in Waldorf, MD, featuring a fun-for-all ages "spooktacular" 18-hole indoor blacklight mini-golf course adventure, virtual reality Omni Arena and arcade. Scary Strokes turns 3 on October 19th and continues to be a family destination for people of all ages in the Washington DC and surrounding areas.


.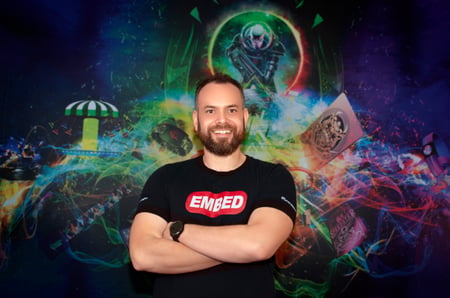 Andy Welsh, CTO, (Embed/Booking Boss)
Andy Welsh is the CTO of Embed and Booking Boss, which he co-launched in 2013 and was acquired by Helix Group in 2017.


In 2013, Andy launched Booking Boss, a powerful and award-winning ticketing and booking management platform dedicated to attractions, destinations, tours and entertainment industries.
Now, as Embed's Nerd-in-Chief, he leverages his experience in cloud technology as part of an exciting new strategy to transform the entertainment industry and the business of fun.
In 2019, Andy was recognized as a top ten CTO at the 2019 Asean CIO50 Awards, coming in at 8th, and beating out well-known brands such as DBS, Dyson, Gojek, Air Asia, Chubb, Standard Chartered, Adidas, BP, Daimler, and Garuda Robotics.